Brentwood Personal Injury Lawyer
Every year, hundreds of people in Brentwood find their lives turned upside down due to accidents. The Tennessee Department of Safety and Homeland Security reported 135,112 cases of traffic crashes in 2022. Have you sustained an injury due to the negligence of others? You may be eligible for compensation under the law.
At Meyers Injury Law, we have years of experience handling diverse personal injury cases. Unlike other firms that deal with all types of cases, we exclusively represent personal injury victims in Brentwood and Nashville.
Schedule a free consultation with a Nashville personal injury lawyer at Meyers Injury Law to review your case and learn more about your rights. We can help you protect your claim and stand up against giant insurance companies.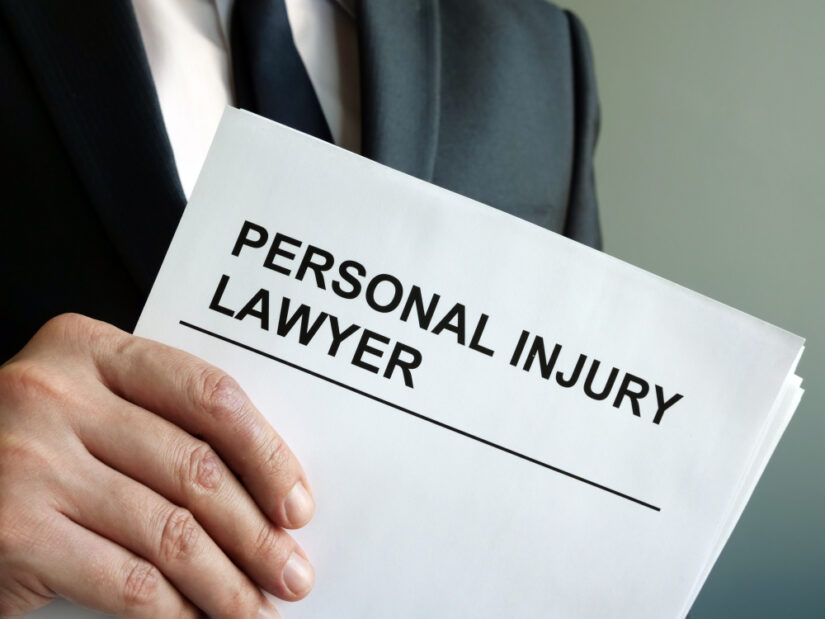 Why Is Meyers Injury Law the Best Choice for Your Brentwood Personal Injury Case?
Unlike other personal injury law firms that focus solely on settlements, Chadwick D. G. Meyers founded Meyers Injury Law out of compassion to help people in society and be there for them when they need it most.
Chad grew up in a family where his father managed a family-owned funeral home. Through his early years, he worked at the funeral home and witnessed the devastating effects that people experience after losing their loved ones. It helped him understand the struggles of the victims and develop empathy for them.
Following his passion for justice and helping others, he went to law school and started practicing personal injury law to help those who lost someone they cared for or were injured.
To better serve our clients, Meyers Injury Law offers a facility for clients to connect with their lawyers whenever they need.
Chadwick was named "Top 40 Under 40" in 2020 and 2021 by the National Trial Lawyers Association. Our team of experienced personal injury attorneys is dedicated to securing the maximum compensation you deserve. We have extensive experience in personal injury litigation and will never pressure you to accept a lowball settlement. We successfully handled the most complex personal injury cases, such as traumatic brain injuries and wrongful deaths.
What Types of Personal Injury Lawsuits Do Our Lawyers Handle?
Personal injury law protects you and your property from harm due to the negligence of others. It holds the negligent party liable for their actions or inactions that cause injury to another person or property.
As our practice is solely focused on personal injury law, our attorneys have extensive experience handling a wide range of personal injury cases, including:
Defective Product Claims
If you suffered injuries from a faulty product, you can file a product liability claim to recover compensation and hold responsible parties accountable, such as:
Manufacturer
Distributor
Retailer
Designer
Medical Malpractice
According to the 2020 Health Care Liability Claims Report, Tennessee had 3,027 pending medical malpractice cases. In addition, this report shows that people in Williamson County received $1,734,450 for damages this year. It shows that medical malpractice is becoming an increasingly critical problem in Brentwood.
If you have been a victim of medical malpractice, contact us. We can file your claim against any healthcare providers in Brentwood, including those in Nashville:
Nashville Healthcare Center
TriStar Southern Hills Medical Center
Ascension Medical Group
Vanderbilt Primary Care
Motor Vehicle Accidents
In 2021, Tennessee recorded 1,327 traffic fatalities on public roads, marking a 9% increase from 2020. Furthermore, the Tennessee Department of Safety and Homeland Security reported that 3,272 traffic crashes occurred in Williamson County in 2022. These crashes resulted in 21 fatalities and 581 serious injuries. Most accidents occur on Franklin Road and Old Hickory Boulevard.
Meyers Injury Law handles all types of auto accidents, including:
Slip and Fall Claims
Slip and fall cases are also known as a premises liability case. This type of case refers to holding a property owner responsible for negligent behavior in failing to prevent or warn about a foreseeable dangerous condition that caused you to slip and fall.
While slip-and-fall accidents can happen anywhere, they tend to occur frequently in public places like restaurants and supermarkets. Below are the common causes of these incidents:
Wet surfaces
Damaged flooring or staircase
Loose handrails
Poor lighting
Debris on the floor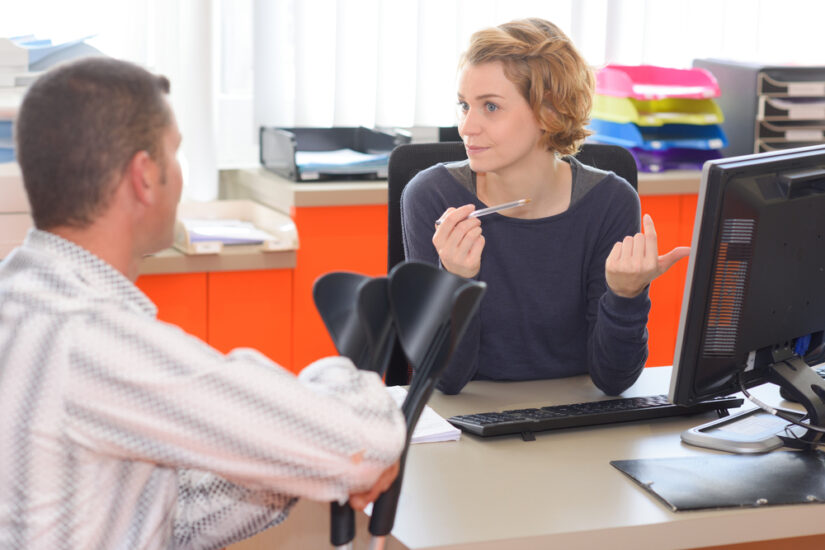 Some of the places in Brentwood where these incidents can occur include:
The Home Depot
Brentwood Skate Center
Sportsman's Grille and Lodge
White Rose Gallery
Towne Centre Theatre
Vignette Boutique
Brentwood Splash Park
Nursing Home Abuse
Although every year on June 15 we observe World Elder Abuse Awareness Day, elder abuse in the United States has increased every year since 2003. Sadly, 5% to 10% of Americans over 60 have suffered abuse.
According to the report of the Tennessee Department of Health, 67% of complaints were against nursing homes in the total number of complaints received against all facilities in 2020.
If your loved one is experiencing abuse, contact us. We can fight for their rights and file a claim against nursing home facilities located in Brentwood or Nashville, such as:
Everleigh Cool Springs
American House Brentwood
Morning Pointe of Brentwood Assisted Living
The Heritage at Brentwood
Somerfield Health Center (THAB)
Why Do You Need to Hire a Brentwood Personal Injury Attorney?
The primary reason is that all insurance companies are in business for profit.
Whenever an accident occurs, insurance companies become responsible, depending on the case. They need to provide compensation for the damages caused by their client's negligence. If insurance companies readily pay out claims to every individual, they won't be able to sustain their profitability and stay in business.
They use every tactic to lowball your claim and try to settle it as quickly as possible. Additionally, their substantial budgets enable them to secure top-tier legal representation. If they find out about your reluctance to go to trial, they will use it to undermine your claim.
Do not face insurance company adjusters and aggressive lawyers alone and accept their offer; the law likely entitles you to more.
Our team of Brentwood Personal Injury attorneys knows their tactics and settles most personal injury cases outside of court. We are not afraid to go to trial if it increases your compensation.
What Damages Can a Brentwood Personal Injury Attorney Recover for You?
The law allows you to pursue two categories of damages:
The court awards economic damages to compensate your financial losses, which may include:
Medical expenses for the treatment of the deceased
Lost wages
Funeral and burial expenses for the deceased
Cost of living with a disability
The reasonable value of household services that the decedent would have provided
Non-economic damages are difficult to measure in dollar value, and courts award them to compensate for emotional and psychological losses. It includes:
Loss of companionship and society from the deceased
Physical pain and suffering
Loss of consortium
Emotional distress
Mental anguish
It is critical to note that Tennessee law puts a cap of $750,000 on non-economic damages.
In Tennessee, the court might also award punitive damages to punish wrongdoers in exceptional cases.
As each case is unique, what you recover depends on the facts of the case.
What Is Our Fee Structure?
To support the sufferer, we work on a contingency basis.
If you've fallen victim to a personal injury, you are already going through a difficult period. For example, medical bills are piling up, you may be unable to work due to injuries, and you are dealing with physical pain and emotional loss. Any additional expense will make things even harder for you.
Thus, our firm does not collect fees upfront and believes in supporting you through this difficult time. You only pay Meyers Injury Law after we secure a favorable outcome in your case. It means we get paid only if you get paid; otherwise, you do not owe us a penny.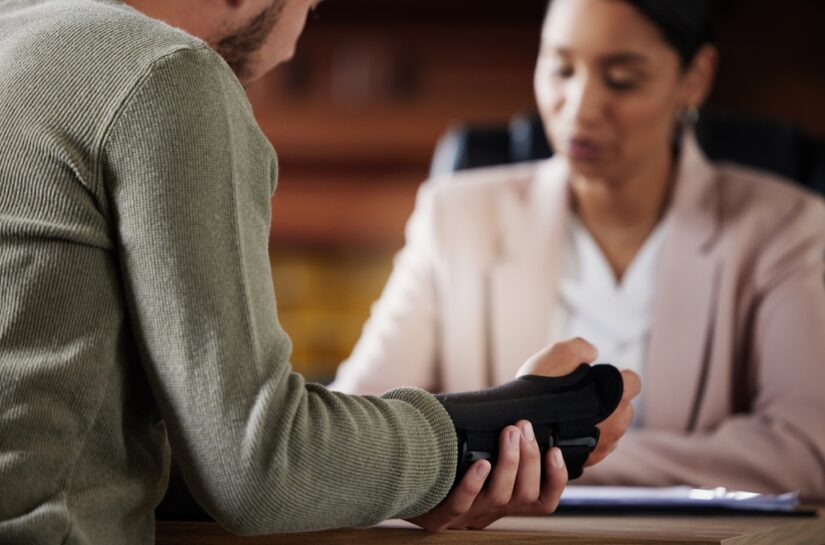 What Are the Time Limits for Initiating a Personal Injury Lawsuit in Brentwood?
Tennessee law determines the timeline for filing personal injury lawsuits. It's one year, and the clock starts ticking from:
The day of the injury
The day you knew or should have known if your injury was not readily apparent
If you don't file your claim within the specified time, you may lose your right to recover compensation for your injuries. Get in touch with us promptly following an injury.
Discuss Your Personal Injury Claim Today: Our Experienced Brentwood Personal Injury Lawyers Are Here to Help
Our firm offers free consultations. Discuss your case with us today to understand your legal rights and explore your options. We'll assess your case and create a customized strategy that suits your needs. Don't confront large insurance companies and their aggressive legal teams alone. You lose nothing by scheduling a consultation with us.
If we take on your case, we will serve as your ally, answering your questions, guiding you through the legal process, and fighting for your rights to secure the compensation you deserve. To learn more about our services, please do not hesitate to contact us or call 615.257.8437.