Motorcyclists are at an increased risk of injuries in a car accident. If you suffered injuries in a motorcycle accident that were not your fault, you can be entitled to compensation. Contact us at Meyers Injury Law to schedule a consultation with our experienced motorcycle accident lawyers. We can assess your care and guide you on recovering maximum compensation for your suffering. Our motorcycle accident lawyer is well-versed in Tennessee law regarding motorcycle accidents. They can hold the at-fault party accountable for their negligence or wrongdoing that caused the motorcycle wreck.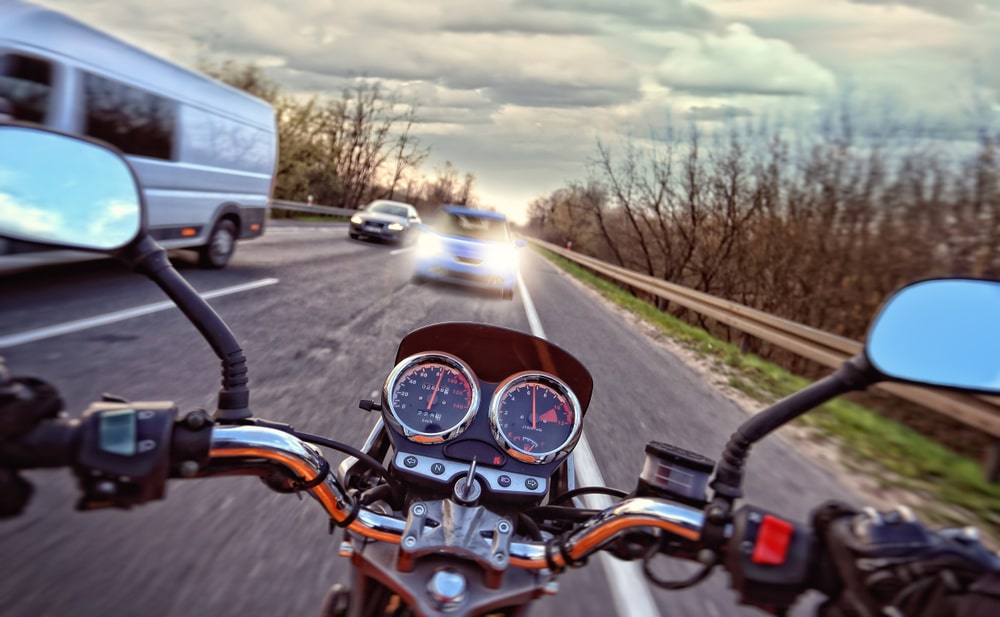 Dangers Of Motorcycle Crashes
A motorcycle wreck is often dangerous since more than 80% of motorcycle accidents result in injuries or fatalities. However, it is not surprising as motorcyclists do not have the protection of a vehicle structure to protect them.
Ejection from the motorcycle is common in high-speed accidents and is a major cause of severe injuries like traumatic brain injuries and spinal cord injuries. The most important safety equipment for a motorcyclist is the helmet that protects them from head injuries. The outer shell of the helmet prevents objects from piercing the head, while the inner shell provides shock absorption in impacts.
Common Causes Of Motorcycle Accidents
Motorcyclists are often unfairly blamed for accidents. This is called "motorcycle bias." While some motorcycle accidents can be attributed to the lack of experience of the rider or limitations of the motorcycle, a high percentage of motorcycle crashes are not the fault of the rider. The smaller size of a motorcycle compared to a vehicle makes it more difficult to see. For example, a motorcycle can get in the blind spot of the vehicle. If the vehicle suddenly changes lanes or turns, there is a chance of a collision.
Common causes of motorcycle accidents also include inclement weather conditions and road hazards. Motorcycles are less stable compared to cars and if there is an unseen object in the road, the motorcycle can become unstable and crash. Alcohol and distracted driving can also play a major role in motorcycle accidents. Regardless of how the accident happened, the victims can suffer serious injuries. An experienced motorcycle accident lawyer in Brentwood can help victims get justice for their damages.
Tennessee Motorcycle Accident Laws
Tennessee follows a comparative negligence law concerning motorcycle accidents. This means that each party is assigned a percentage of liability for an accident, ranging from 0 to 100 percent. A motorist or rider that is more than 50 percent at fault for the accident, cannot recover any damages in a lawsuit.
While some states require accident victims to make a claim with their insurance company, Tennessee laws require the insurance company of the at-fault party to pay for the damages. This makes Tennessee an at-fault state. The insurance company can try to reduce their exposure or liability by shifting the blame to the motorcyclist. This is one of the reasons why you need a Brentwood motorcycle accident attorney to help you navigate the complexities of a motorcycle accident claim or lawsuit.
Steps to Take After a Motorcycle Crash
Get immediate medical attention and get assistance for any individuals injured in the accident.
Get the contact information of the drivers involved in the motorcycle crash.
Notify the police and insurance company about the accident. Do not accept any settlement offers until you talk to your lawyer. Also, be careful with the information you share with the insurance adjuster.
If you are in stable condition, document the scene of the accident. Take photos of the accident scene, including any property damage, injuries, skid marks, or anything that can help your case.
Gather information from witnesses and ask if they will be willing to provide witness statements.
Consult a Brentwood motorcycle accident lawyer on the best course of legal action.
Damages Available To Motorcycle Crash Victims
Economic Damages
Medical bills
Lost wages
Property damage
Loss of earning potential or earning capacity
Home modifications to accommodate injuries
Non-Economic Damages
Pain and suffering
Emotional trauma
Loss of consortium
Disfigurement
Loss of enjoyment of life
These are some of the most common damages available in a motorcycle wreck. For more information, you can contact one of our experienced motorcycle accident lawyers at Meyers Injury Law.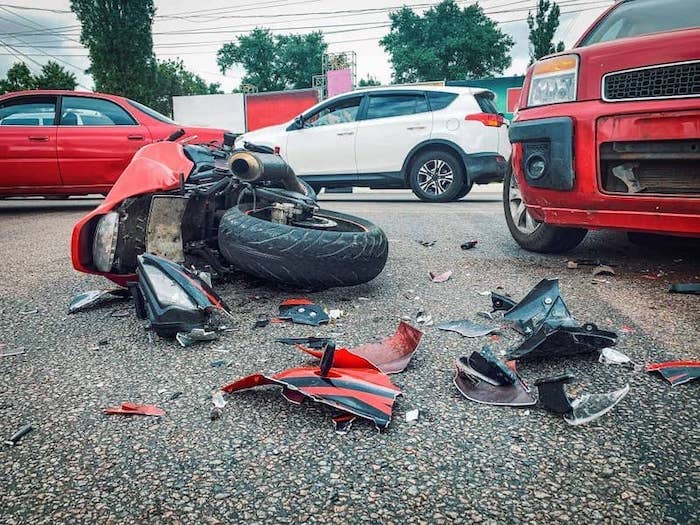 Consult An Experienced Motorcycle Accident Lawyer
Our experienced motorcycle accident attorneys at Myers Injury Law can help motorcycle accident victims get fair compensation for their suffering in a motorcycle accident. If you want us to fight for your rights, get in touch with us so we can schedule a consultation with a knowledgeable motorcycle accident lawyer. Whether you want to settle out of court or file a motorcycle accident lawsuit, our Brentwood motorcycle accident lawyers handle all aspects of the case. For professional guidance tailored to your personal injury needs, visit our dedicated personal injury lawyer page.