Injured Pedestrian? Our Brentwood, TN Accident Lawyer Is Here to Help!
Pedestrian accidents often result in serious injuries and even fatalities. These cases can lead to complex personal injury claims. If you have suffered a pedestrian accident, contact us at Meyers Injury Law to consult a personal injury lawyer. Whether it is dealing with the at-fault driver's insurance company or filing a lawsuit, our lead attorney Chadwick Meyers has extensive experience in all aspects of pedestrian accident cases. He has been awarded the Top 40 Under 40 award by the National Trial Lawyers. Mr. Meyers will stop at nothing to get justice.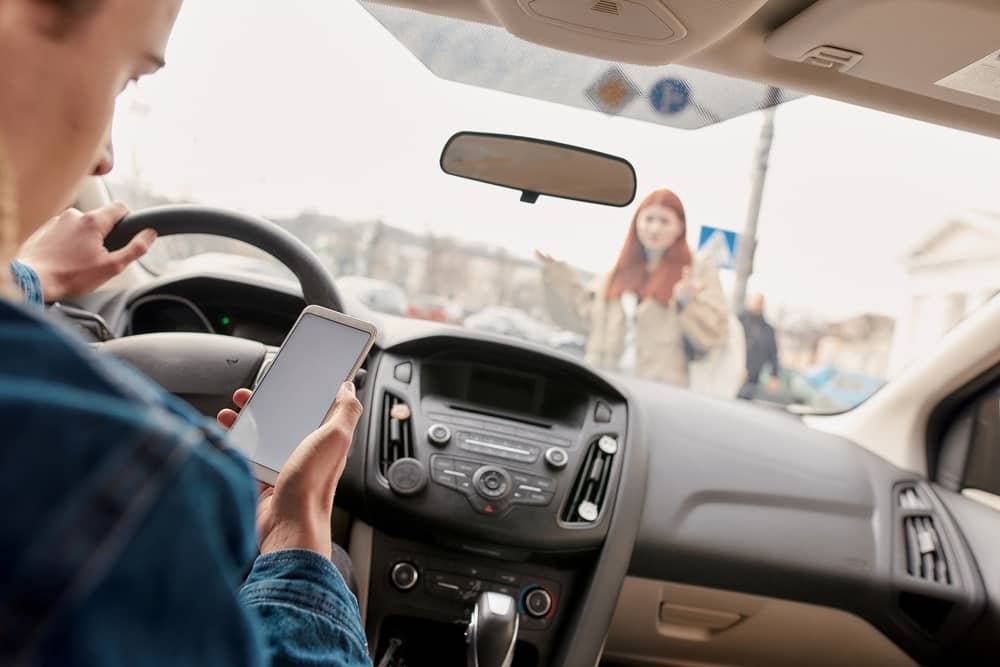 Common Pedestrian Accident Injuries
Pedestrians tend to suffer extremely serious injuries if they are involved in a collision with a motor vehicle. Since pedestrians don't have the protection of airbags, vehicle structures, or seat belts, the injuries can often be life-threatening. Here are some of the most common pedestrian injuries:
Soft tissue injuries
Broken bones and fractures
Traumatic brain injuries
Spinal cord injuries
Internal injuries
Amputations
Psychological trauma
What are the Causes of Pedestrian Accidents?
According to the Centers for Disease Control and Prevention (CDC), nearly 8,000 pedestrians were killed in the US in 2021. This is in addition to over 104,000 visits to emergency rooms for treatment of pedestrian injuries in non-fatal auto accidents. With such a high number of pedestrian fatalities and injuries, you might wonder about the main causes of pedestrian accidents.
Failing to yield the right of way is a major cause of pedestrian accidents. Right of way refers to the legal right of a road user to have precedence in a situation or location. Failure to yield could be the fault of a motorist or a pedestrian. Another cause of such accidents is the improper crossing of an intersection or roadway. Alcohol is another cause of pedestrian accidents. Nearly half (49 percent) of all crashes that resulted in pedestrian deaths in 2021 involved alcohol.
Tennessee Pedestrian Accident Laws
Tennessee might not be the most pedestrian-friendly state, but it has strict laws to protect the rights of victims involved in pedestrian accidents. A pedestrian is any individual who is on foot or using roller skates, skateboards, or sleds.
According to Tennessee Law, drivers are responsible for protecting pedestrians by staying alert and exercising due care to avoid collisions with them. Similarly, pedestrians are required to follow traffic laws, including not crossing the road at any location that is not a pedestrian crosswalk. Pedestrians must use the sidewalks when available or use the left side of the road facing traffic.
A pedestrian who is not using the crosswalk should yield to motorists. It is illegal for a pedestrian in Tennessee to be under the influence of drugs or alcohol to the extent that they become a safety hazard for motorists.
Tennessee follows a comparative negligence rule. This means each party can only recover compensation according to their share of fault for the accident. For example, if a Brentwood pedestrian gets injured in an accident that is 20% their fault, then they can only recover 80% of the damages like medical bills and lost wages. However, you cannot recover any damages if you are 50% or more at fault in the accident.
When To Call A Brentwood Pedestrian Accident Lawyer
You want to get a pedestrian accident lawyer involved as quickly as possible so they can positively impact your case. But, if you have suffered injuries, then getting treatment is your top priority. Getting the required medical treatment is also important for your personal injury claim or lawsuit as it is evidence of your injuries.
Once you get medical treatment and are in stable condition, it is time to start building your case so you can receive compensation for your suffering. You will most likely have to deal with an insurance company to recover compensation. It is best to have a lawyer negotiate with them because the insurance company will try to minimize their payout. A pedestrian accident lawyer can also help you gather evidence for your case. This includes expert testimony, witness statements, police reports, and surveillance footage to support your pedestrian accident claim.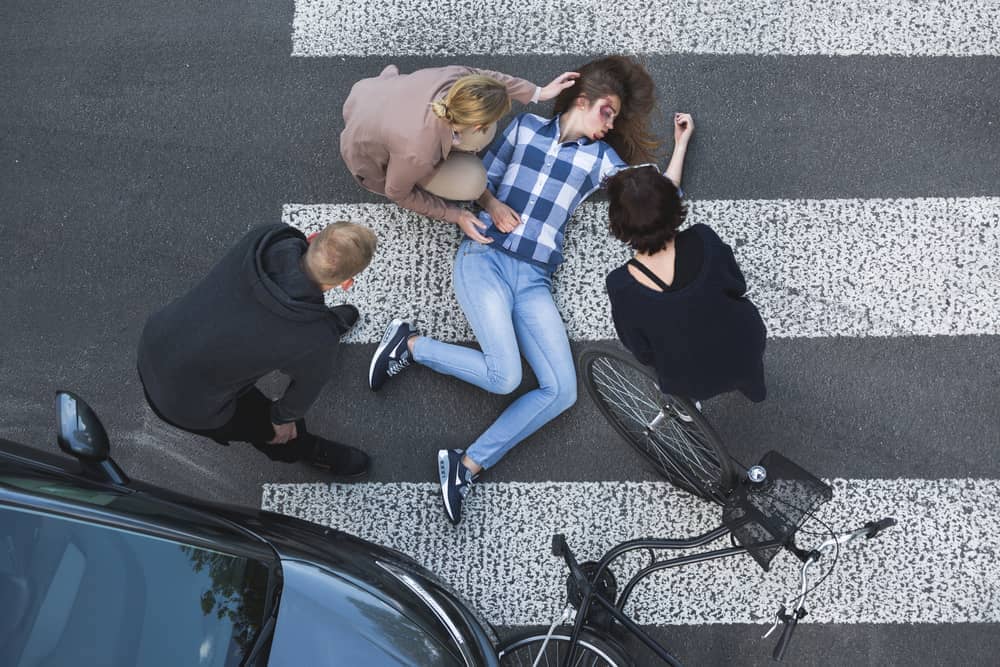 Consult an Experienced Pedestrian Accident Attorney
Our Brentwood pedestrian accident attorneys at Meyers Injury Law can help you recover compensation for a pedestrian accident that was not your fault. This includes economic expenses, like lost wages and medical bills, and non-economic damages, like emotional distress and trauma. We also hold negligent drivers responsible for their negligent actions so they don't repeat them. You can contact us to schedule a free consultation with one of our personal injury attorneys to determine the best legal course of action for a pedestrian accident claim.