We Have A Legal Team in Brentwood, TN to Help!
If a slip and fall accident was a result of someone else's fault, you have the right to seek compensation for your suffering. Such an accident can lead to a serious injury like a spinal cord or head injury. Our experienced Chadwick Meyers of Meyers Injury Law has helped victims of slip and fall accidents get the justice they deserve. He has been acknowledged as one of the Top 40 Under 40 by the National Trial Lawyers. Our slip and fall lawyers can assess your case to guide your legal options for recovering fair compensation through a personal injury claim or premises liability claim. If you suffered a serious injury in a slip and fall accident, contact us to schedule a consultation with a slip and fall accident lawyer.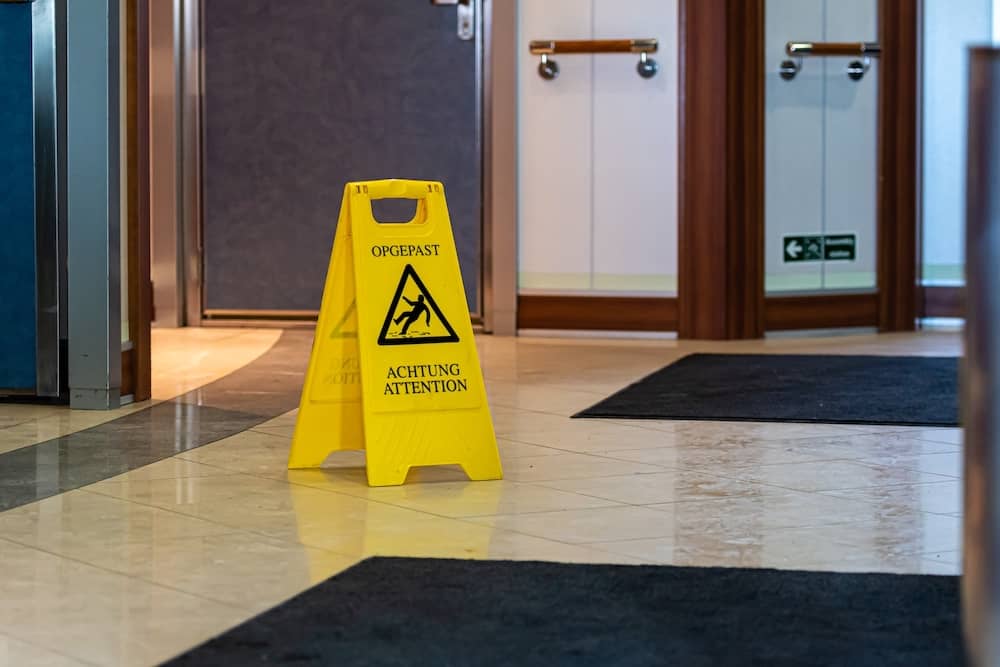 Common Causes Of Fall Accidents
A person can slip and fall for various reasons and it can happen anywhere, including restaurants, bars, shopping malls, office buildings, hotels, resorts, or private residences. The most common causes include:
Wet or slippery floors
Potholes or cracks
Loose rugs or mats
Broken floorboards
Torn carpets
Insufficient lighting
Exposed wiring or loose cords
Spills
Broken handrails
Bad weather
Is The Property Owner Responsible?
While the property owner can be liable for a Brentwood slip and fall accident, there could be other parties liable, such as the tenants or the property maintenance company. To determine if the property owner is responsible for the accident, you have to consider several factors, including who was responsible for maintaining safety at the property.
If the property was rented, and the occupants created unsafe conditions or did not fix any hazards, then they can be held liable. The property owner can only fix or prevent unsafe conditions they are aware of.
Proving The Property Owner's Negligence
Whether you are trying to prove the fault of the property owner or other parties responsible for the accident, there are four necessary elements to establish liability in slip and fall accidents:
Duty of care: The liable party owes a duty of care to the victim. For example, a property owner or occupant has the legal responsibility to provide reasonably safe conditions to any guests or visitors to their property.
Known potential for danger: One of the most important elements to establish liability in fall accidents is to prove that the owner or occupant of the property knew about the dangerous condition on their property and had enough time and resources to fix it. This will help prove that it was the negligence or wrongdoing of the owner or owner occupant that led to a safety hazard on their property.
Breach of duty of care: You must prove the owner breached their duty of care to the victim. For example, they did not fix the safety hazard or warn guests about unsafe conditions.
Causation: You should prove that the slip and fall injuries were a direct cause of the hazard on the property and they caused you losses.
Damages Available In a Slip And Fall Claim
Economic and non-economic damages are available in slip and fall accident claims. Economic damages include medical bills, lost wages, loss of earning potential, rehabilitation costs, property damage, and other tangible and quantifiable losses.
Non-economic damages are non-monetary losses that are often more challenging to prove. Those damages include emotional distress, pain and suffering, loss of enjoyment of life, and loss of consortium. The insurance company or opposing legal party will challenge these damages to reduce their payout, so it is best to collect as much evidence as possible.
What To Do After a Brentwood Slip And Fall Accident?
If you have been in a slip and fall accident in Brentwood, TN, you need to report the incident as soon as possible to the local authorities and the person responsible for the property. This could be the owner, manager, occupant, or any other person in charge of the property. If you suffer injuries, your first priority should be to get medical attention. Document all the medical records as they can be useful in fall accident claims.
You must file a slip and fall claim to recover compensation for the damages. Contact an experienced Brentwood slip and fall lawyer to guide you on whether your accident qualifies as a slip and fall case and tell you your legal options to recover compensation.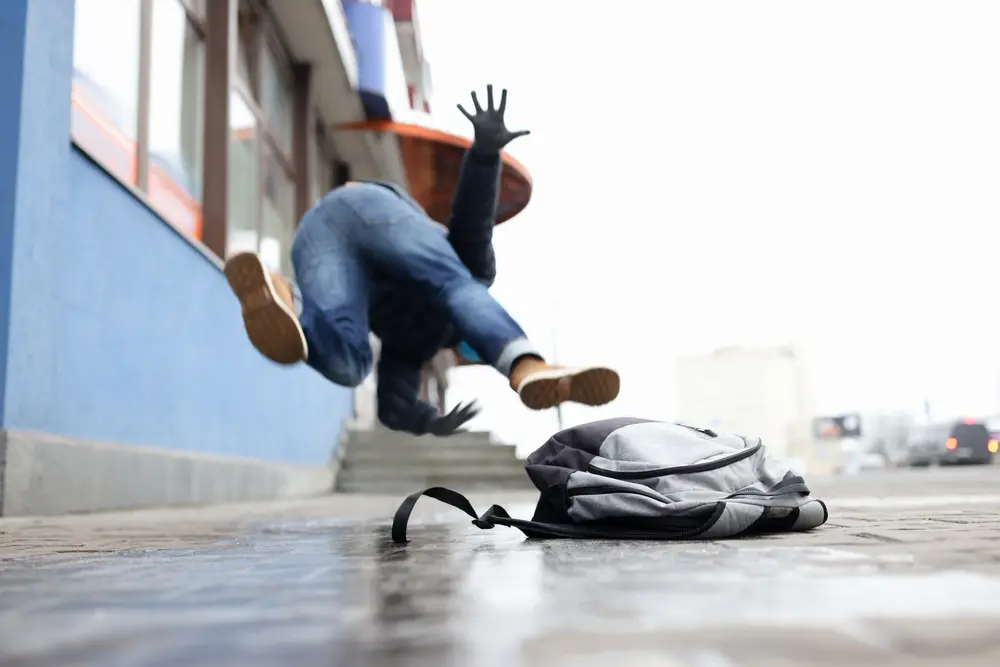 Free Consultation With An Experienced Brentwood Slip And Fall Lawyer
Did you get injured at someone else's property? Did you suffer severe injuries as a result of the accident? If so, contact us to schedule a free consultation with one of our Brentwood slip and fall attorneys at Meyers Injury Law. Our lead attorney Chadwick Meyers has extensive experience and legal knowledge of all aspects of slip and fall accidents, including negotiation with the insurance company, gathering evidence, out of court settlements, trials, and holding the negligent property owner accountable for their actions.