Nashville Bus Accident Lawyer
You have to rely on the bus for transportation, but when a bus accident happens, who can you count on to take care of you? Chadwick Meyers is the leading personal injury attorney in Nashville and is acknowledged as the Top 40 Under 40 by the National Trial Lawyers Association. You can count on us to uphold justice on your behalf.
Passengers hurt in bus accidents should consider speaking with Nashville personal law professionals. Nashville bus accident lawyers recommend pursuing an injury lawsuit against those responsible when you've suffered damages. 
A Nashville bus accident attorney can help victims recover damages for all of the expenses, setbacks, pain, and anguish they've experienced. Nashville bus accident lawyers can use their experience, relationships, and knowledge to help victims of bus accidents. Nashville bus accident lawyers can also hold bus companies and their negligent drivers responsible.
Negligence In A Nashville Bus Accident
Most bus accidents involve the bus company that owns or operates the bus as the defendant in the case. This may also be true when an accident was caused by a bus driver's recklessness. Third parties can also be deemed partly or fully responsible for injuries to bus accident victims.
A Nashville bus accident lawyer who has handled many bus accident cases can answer your bus collision questions. To prevail in a negligence case against a charter bus or school bus company, you must prove the following:
The bus company owed a duty of care to the injured person
The company failed to meet or breached its duty
The defendant's conduct caused the victim's injuries
The resulting injuries incurred damages that should be compensated.
Every Tennessee driver has a duty of care to other travelers. When bus drivers fail to exercise the level of care necessary to avoid unreasonable risks of harm, then they can cause serious or fatal injuries.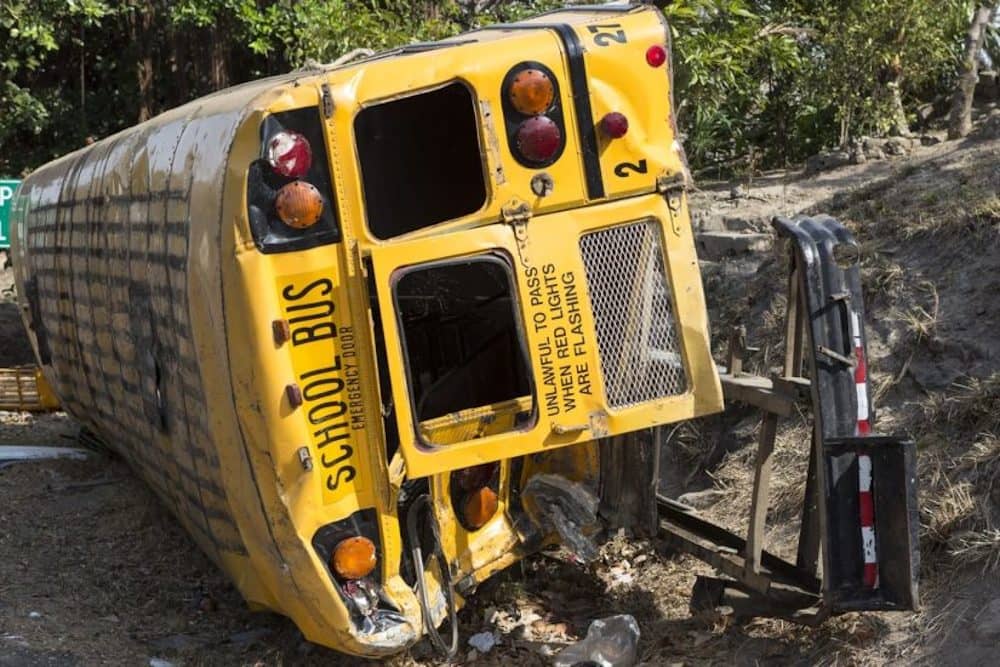 Nashville Bus Driver Duty of Care
Buses carry multiple passengers across the city. Bus drivers are therefore held to a higher standard and owe their passengers the highest level of care. Since bus drivers are often responsible for the lives of others, their negligent acts are weighed more heavily, and this can make your path to compensation easier.
When a victim successfully demonstrates that the elements of a negligence claim are present, they could be entitled to economic and non-economic damages. To pursue any damages, it's imperative to file the negligence claim within the time frame required by the Tennessee statute of limitations for personal injury lawsuits.
Nashville Bus Accident Causes
Many factors can contribute to bus accidents. Generally, driver error plays a role in the majority of accidents. Some of the bus driver errors that lead to accidents include:
Driver distraction
Inattention
Driving too fast for the conditions
Illegal maneuvers
Fatigue
Bus Accident Consequences
Bus accidents can have more severe consequences because of the multiple lives at stake. For this reason, drivers in Tennessee must have a commercial driver's license (CDL) to legally operate a bus. The CDL requires more training and certification than the average driver's license.
Bus Size Contributes to Accidents
Buses can pose a greater risk to smaller vehicles on the road because they're bigger and heavier. The size and weight of buses make braking distances longer, and this increases risks. Buses also need more space to turn and must use caution to avoid colliding with other vehicles.
Multiple-Vehicle Accidents
Buses also have an increased risk of involving multiple vehicles due to their size. Bus drivers can struggle with stopping the bus and moving it out of traffic and this can lead to a chain reaction of accidents involving multiple vehicles.
Common Bus Accident Injuries
Buses are powerful vehicles that can cause catastrophic injuries. The following are common injuries that could happen in a Nashville bus accident:
Broken bones
Burns
Concussions and other traumatic head trauma
Dental injuries
Facial disfigurement
Injuries caused by passenger ejections
Internal injuries
Spinal cord injuries
Even if your injuries are relatively minor, Nashville personal injury professionals recommend speaking with a bus accident attorney. A Nashville bus accident lawyer at Meyers Injury Law can help you recover the compensation you need for the treatment you require.
Nashville, TN Bus Accident Liability
In Tennessee, those deemed to be at fault for an accident are liable for any damages caused. Tennessee is an at-fault state, so if a bus accident occurs, victims can file a claim for benefits against the at-fault driver's insurance provider.
If insurance cannot provide the coverage needed for the injuries you've suffered in your bus accident, you can file a lawsuit to recover additional compensation you would not receive through insurance, like pain and suffering damages.
Since bus accidents involve multiple parties, they can get very complex. That's why Meyers Injury Law is standing by to assist you. Our Nashville personal injury law firm has had success finding the following individuals liable in bus accident claims:
Bus Drivers
When a bus driver negligently causes an accident, they can be held liable for the resulting injuries and damages. This includes when the accident is due to an inspection violation or improper maintenance.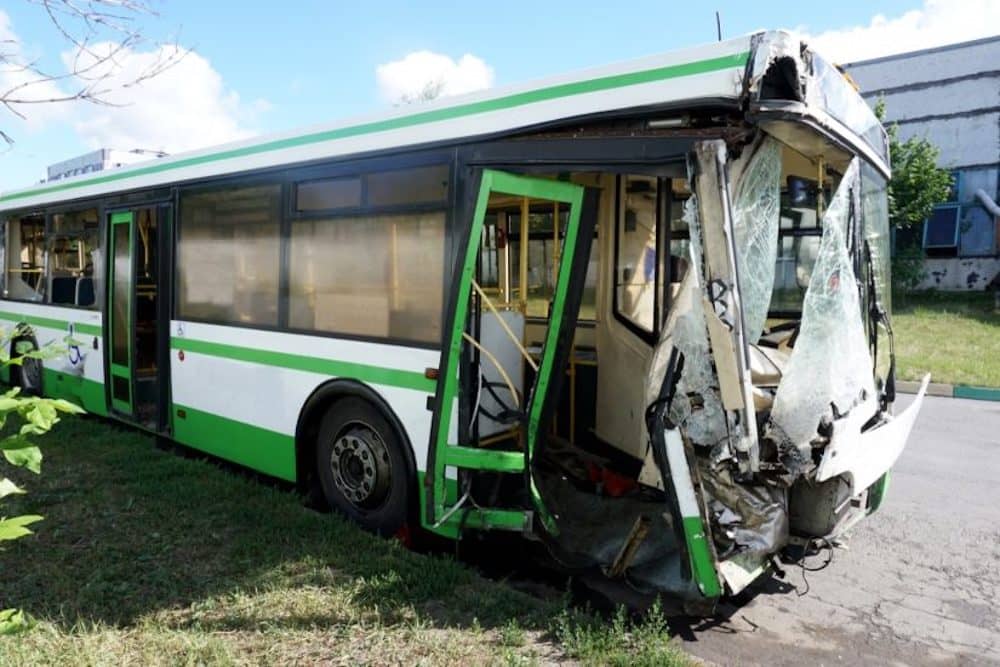 Bus Companies
Bus companies could also be held responsible for your bus accident injuries when they fail to follow the strict safety regulations intended to prevent accidents from occurring. This includes inspecting the bus and resolving any dangerous issues as they arise. They also have to properly train their drivers and only hire drivers who have passed a thorough background check.
Bus companies could be vicariously liable for the negligent acts of their drivers if an employee was on the clock and working within the normal scope of their employment when an accident occurred. In these cases, both the employee and employer could be held liable for damages.
Third-Party Companies
A third party may be responsible for your accident. For example, when a manufacturer of a bus part makes defective equipment, leading to an accident. Maintenance companies can also be held liable if they fail to provide satisfactory service, especially when their lack of service leads to injuries.
Why You Need a Bus Accident Lawyer
At Meyers Injury Law, we have an abundance of experience handling bus accident cases. We know what it takes to hold those fully responsible so that you can recover all of your bus accident-related costs. In addition, we offer free consultations to evaluate your case. We also work on a contingency basis, so we don't get paid until you recover your claim. 
The Nashville bus accident attorneys at Meyers Injury Law are committed to recovering compensation for the injuries you've sustained. We recover millions of dollars every year for our clients and will fight to get you compensated for your damages.