When you're injured in a car accident that wasn't your fault, you don't deserve to be stuck with financial woes. Our Nashville car accident lawyers at Meyers Injury Law help you get maximum compensation. The leading attorney Chadwick Meyers is recognized as part of the Top 40 Under 40 by the National Trial Lawyers Association and the best personal injury attorney in Nashville.
Being in even a minor accident can ruin your week, but if you've been injured in an accident, the consequences can have a much longer effect — sometimes, even a permanent one. Car accident victims who have been injured by negligent drivers are entitled to damages for their medical bills, lost wages, car crash damage, and pain and suffering.
However, to get full and fair compensation from an insurance company, it's in your best interest to hire a car accident lawyer to handle your claim. As a Nashville car accident lawyer, Chad Meyers of Meyers Injury Law works on a contingency basis. That means that he represents personal injury victims for free until they receive a settlement or court award.

If you're a car accident victim who was injured in Nashville or anywhere else in Tennessee, contact Meyers Injury Law today. The statute of limitations in Tennessee is one year from the date of the car wreck — the shortest in the nation, so call before it's too late.
The Four Elements of Proving a Car Accident Case
In order to recover compensation for a car accident claim, Nashville car accident attorneys like Chad Meyers must establish that they can prove the following four elements of liability.
1. Duty of Care
All drivers have a duty of care to operate their vehicles safely. In other words, they must obey the laws and avoid accidents.
2. Breach of Duty
Once your car accident attorney establishes that there was a duty of care, they must also show that the defendant breached that duty. Did the other driver violate a traffic law (i.e., speeding, not obeying a traffic device, etc.)? Was the negligent driver drinking at the time of the accident? Car accident lawyers would consider these violations breaches of duty.
3. Causation
Car accident lawyers must then be able to prove that the breach of duty caused a motor vehicle accident — specifically, that it was the cause of the car accident injuries that the plaintiff is claiming.
4. Damages
For there to be a car accident claim against the responsible insurance company, there must be monetary damages. Even if there weren't serious injuries, there are generally medical expenses, vehicle damage, etc.
These are the factors that Nashville car accident lawyers weigh before accepting a case. During your free case evaluation with attorney Meyers, he will examine the viability of your case. If all four elements are present, he can begin representing you immediately.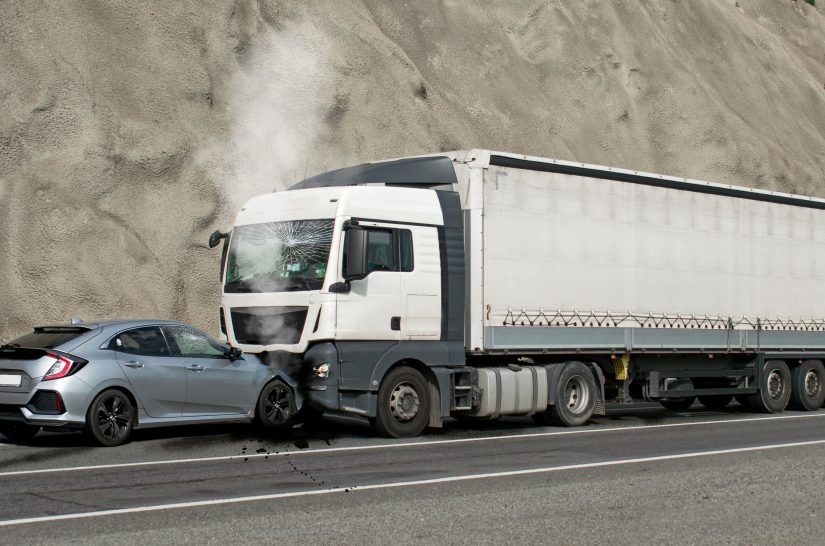 Damages in Car Accident Cases
The state of Tennessee recognizes three types of damages for personal injury cases. Economic damages and non-economic damages are considered compensatory damages because they compensate the victim for the accident. The court will also sometimes award punitive damages to punish the defendant.

Here is a brief breakdown of each type of damage:
Economic Damages
These cover all medical expenses you incur from the crash, including hospital bills, follow-up medical treatment, all other medical bills, lost wages from missing work, future lost earnings, property damage, etc. In most car accidents, the victims only consider a portion of the money they're losing from being injured, which is why it's always best to hire a Tennessee law firm to handle your injury claim. There are no caps for these types of damages in Tennessee.
Non-economic Damages
The financial cost of a car crash is only part of the story. There are, of course, many intangible costs, including your physical pain and discomfort, emotional trauma, and inconvenience. With a wrongful death claim, there is also the loss of companionship and the financial support that the deceased is no longer able to provide. Noneconomic damages are often referred to as pain and suffering. Tennessee law caps noneconomic damages at $750,000. This is increased to $1 million when the plaintiff suffers catastrophic injuries
Punitive Damages
Nashville car accident lawyers can sometimes establish punitive damages in a car accident lawsuit, but the standard is high. They must show that the auto accident resulted from egregious or reckless behavior or that it was an intentional act. Punitive damages for a car wreck are capped at $500,000 or two times the amount of compensatory damages, whichever is greater.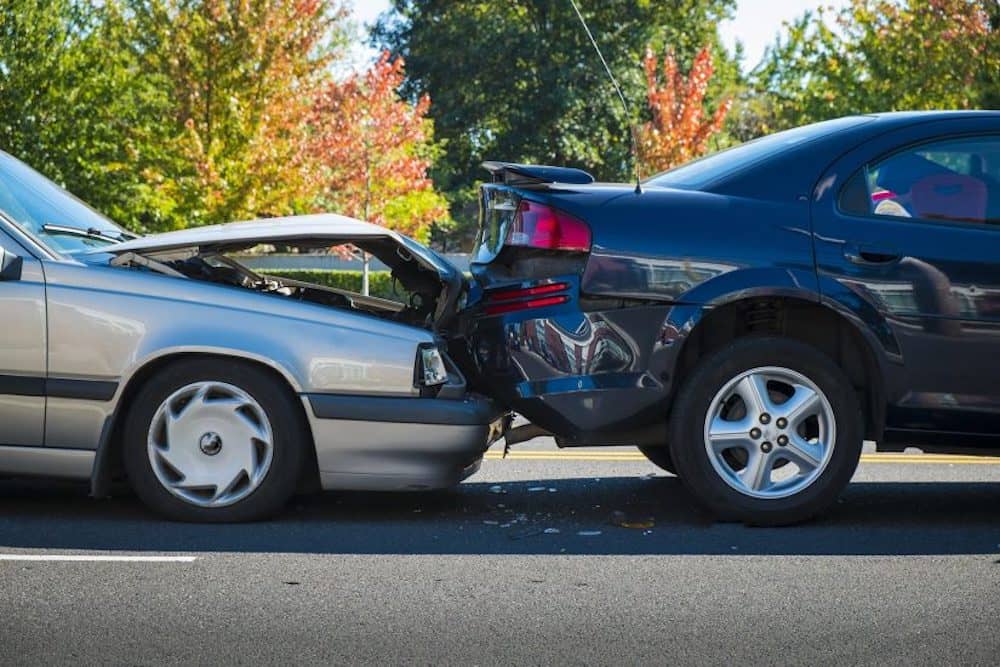 Tennessee Car Accident Statistics
The Tennessee Department of Safety and Homeland Security keeps comprehensive statistics about car accidents. Unsurprisingly, Nashville's Davidson County leads the state in most categories of car accidents.

Davidson County had 32,998 total crashes in 2019.
23,197 had property damage only.
9,695 involved car accident injuries to one of the parties.
106 accidents involved one or more fatalities.
While individual Nashville auto accident statistics aren't available, it stands to reason that, as the principal city, Nashville had the most significant number of auto accidents. Distracted driving continues to be one of the most common causes of car accidents in Tennessee. However, while cell phone usage is a significant factor in this trend, eating, reading, and talking account for 62.1% of these crashes.
Steps to Take After a Car Accident
What you do in the moments after a car accident is critical to making a full financial recovery on your personal injury claim.
Do Not Place Yourself in Danger
This may mean remaining in your vehicle, leaving the vehicle, or moving your car to a different location. All situations are different, so you will have to assess your personal safety on the scene.
Call 911
It's important that you or a reliable person on the accident scene call 911 as soon as possible. The dispatcher will require the following information: location, the direction of travel, a description of the vehicles involved, the types of injuries that have occurred, etc.
Talk to Witnesses
Eyewitness testimony is often critical to an auto accident claim. For example, in an intersection crash, it might come down to your word vs. that of the negligent driver. An independent witness may be able to tell the police which car actually ran the red light.

Witnesses will frequently want to leave once they realize there are no serious injuries, so it's important to get their contact information so the police and your car wreck attorney can speak to them later.
Take Pictures of the Crash Scene
You never know what evidence will be useful to a Tennessee car accident law firm, so take photos or a video of the accident scene, vehicle damage, debris on the roadway, skid marks, and geographic indicators like street signs. When your law firm hires an accident reconstruction expert, this evidence will be invaluable.
Allow the EMTs to Examine You on Scene
Many people are hesitant to allow paramedics to examine them because they believe it will adversely affect their auto accident case, but most Tennessee car accident lawyers agree that it will not hurt your insurance claim. On the contrary, it may establish a baseline for your injuries.
If the paramedics recommend that you go to the hospital, take the ambulance ride, or drive yourself there if you're able. If not, follow up with your primary care physician as soon as possible.
Do Not Accept a Settlement from the Insurance Company before Speaking to a Nashville Car Accident Attorney
Insurance company adjusters can be very tricky. Oftentimes, they will initiate contact with you within hours of when the accident occurred because they've already received a report from the at-fault driver. They intend to get you to accept a settlement before you can find legal representation. They will rightfully tell you that when victims go through car accident attorneys, their law firm is entitled to a portion of your settlement.
What they leave out is that their settlement offer is a fraction of what you're entitled to under the law and that you will have to sign a waiver of liability as a condition of the settlement. This will preclude you from seeking further damages.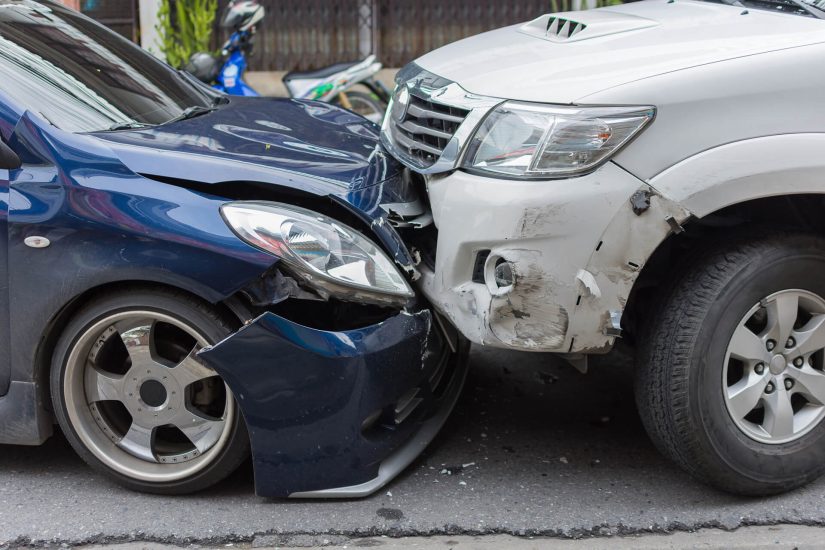 At Meyers Injury Law, we offer a free case evaluation without commitment. If you have received a car accident settlement offer, you can discuss it with our attorney. As long as you have not signed a waiver of liability and are within the statute of limitations, we can handle your personal injury claim.
The Most Common Types of Car Accidents in Nashville
Approximately two in five car crashes involve a rear-end collision. In most cases, the driver in the rear vehicle is at fault. This is usually the result of some sort of distracted driving. Angle crashes and vehicles colliding with non-vehicle objects account for more than half of all motor vehicle accidents. These types of accidents can also be the result of distracted driving.
Legal Concepts for Car Accident Claims
Even if you do intend to hire a Nashville car accident law firm to handle your claim, it's important to familiarize yourself with some of the laws that affect your ability to receive compensation.
Statute of Limitations to File a Car Accident Lawsuit in Nashville
Tennessee has a one-year statute of limitations for most types of personal injury claims. That means you have one year from the date of the motor vehicle accident to bring forward a lawsuit against the responsible party. While this may seem like plenty of time, it is the shortest period in all fifty states.

Nashville car accident attorneys encourage victims to begin their pursuit of justice as early as possible. This allows time for a law firm to properly prepare its case.
Damage Caps for an Auto Accident Lawsuit
As was previously mentioned, there are no damage caps for economic damages, a $750,000 cap for pain and suffering compensation, and a cap of $500,000 or two times the total of economic and non-economic damages, whichever is greater.
Modified Comparative Negligence
Under Tennessee's modified comparative negligence law, injured victims can seek compensation even if they were less than 50% responsible for the accident. For example, if you sustained severe injuries in a car accident, the court may decide that you were 30% responsible because the police report showed that you were speeding, while the other driver is 70% responsible because they ran a red light. As long as your liability is less than 50%, you can recover some of your damages.
FAQs About Auto Accidents
The following questions are commonly asked by crash victims. Contact Meyers Injury Law for a free consultation for specific legal advice about your case.
How much is my Nashville car accident case worth?
Every car accident claim is different. Naturally, compensation is much greater in a wrongful death or catastrophic injury case than in a less severe crash involving whiplash or shoulder injuries.
However, you should receive compensation for your economic costs and additional money for pain and suffering.
What is whiplash?
Whiplash is a common injury in car accidents. It occurs when the head snaps backward and then suddenly forward, damaging the muscle tissue in the neck. It is particularly common in rear-end collisions where the front-car driver is often unaware that there will be an impact.
What if my family member died in a Nashville car accident?
If you are the spouse, child, or parent of the person who died in the accident, you may be able to file a claim with the responsible insurance company. If you are not an immediate family member or no family member with a legal claim exists, the personal representative of the estate can pursue damage.

Unlike most personal injury cases, the statute of limitations for wrongful death is one year from the date of death — not the date of the accident. The plaintiff can seek damages for any medical expenses accrued at the time of death, lost wages and future lost earnings, funeral expenses, pain and suffering on the part of the deceased, the pain and suffering of the survivors, loss of companionship, and more.
Will my case go to court?
While you may be a party to a Nashville car accident lawsuit, it will likely settle before it reaches court. Both automobile insurance companies and car accident law firms prefer to settle the claims without the uncertainty and additional expense of a court battle. The stronger your case is, the more readily the defendant's insurance company will settle.
Can I still receive compensation if I'm partially to blame for an accident?
Yes. Under Tennessee's partial comparative negligence law, you have the right to compensation if you are less than 50% responsible for the accident.
What if the at-fault driver was drunk?
When the police arrive on the scene, they may determine that the other driver was drunk. They will first complete their accident investigation and then begin the criminal investigation into drunk driving. While the two cases are handled separately in the courts, the impact of a DUI charge or conviction on your settlement may be substantial.

To begin with, the court is much more likely to award punitive damages in drunk driving cases. Additionally, the condition of the other driver may compel the insurance company to settle more quickly.
What if the other driver hit and ran?
Depending on the circumstances of the case, the police or private investigators hired by Nashville car accident lawyers can identify the other driver. Even if the police aren't able to locate the other driver, you may be able to make a claim against your own insurance policy. You will, of course, be limited to the terms of your policy.
How can I afford legal representation?
Nashville car accident attorneys, like you, will find that Meyers Injury Law works on a contingency basis. You don't have to pay out of pocket for our professional legal services. When our law firm settles your claim or wins in court, we receive a predetermined portion of the proceeds. If you don't win, we don't get paid. Whether you hire Meyers Injury Law or go to any other law firm, ask to see the contingency fee agreement before committing.
Car Accident Personal Injury Lawyers in Nashville, TN
If you've been injured in a car accident, you need to act quickly. In most cases, you have one year from the accident to file a claim. Chad Meyers of Meyers Injury Law has an unparalleled track record of success among Nashville car accident lawyers, so call today for a free consultation.
The Nashville car accident attorneys at Meyers Injury Law will work tirelessly to seek justice. Each year, we recover millions for our clients, and when you contact us today, we can get started preparing your case!