The trauma of hit-and-run accidents can take years to heal. Minimizing the stressors associated with hit-and-runs help victims as they put their lives back together. A great way to minimize stress and focus on healing is by letting a qualified legal professional fight for your health and your time. Meyers Injury Law can do the job.
Action orientation is the key to minimizing the carnage that hit-and-run accidents can cause. Having the proper information before and during the incident will help to reduce the likelihood that you'll suffer any more than you have to.
Why Do Drivers Hit and Run?
Drivers flee the scene for many different reasons. Let's look at some reasons why some drivers leave the scene of the crash:
Uninsured driver
Invalid or no driver's license
Panic
Impulsive reaction
Stolen vehicle
There's a warrant out for their arrest
Illegal alien
Evading arrest
Lack of awareness that an accident occurred
What To Do After a Hit and Run
When a driver flees the collision scene, there's a high likelihood that you'll be frustrated and confused about what to do. The protocol will be nearly identical to a normal collision. Take some time to examine the following guidelines. These are the steps to take after a hit-and-run collision in Tennessee:
Call the police. Tell them what's happened. Let them know that there was another driver who fled the scene.
Keep a written record of every observable detail that could relate to the incident.
Write down or record every detail that you remember about the other driver.
Scan the streets and every building nearby in search of a camera. If there are cameras, take detailed notes of their location.
Even if you don't feel injured, seek immediate medical attention.
Take written or video recordings of all property damage.
Keep a detailed journal describing the pain and suffering you're experiencing.
Contact your insurer to get a claim started.
Contact a qualified lawyer.
Tennessee Statute of Limitations
Like all states, Tennessee has some details that can be key for specific cases. For hit and runs, the statute of limitations is only one year from the incident in question. This is one of the reasons why taking swift action is so crucial. There's no time to waste. Missing the statute of limitations means forfeiting the right to be compensated for your suffering. Don't let this happen.
Tennessee Collateral Source Rule
The word "collateral" refers to someone other than the person who caused the injury. That person is the third party. In Tennessee, if any damages relating to your hit-and-run claim are paid out via a third party, the negligent party isn't absolved of those damages.
Damage Caps in Tennessee
In this case, a "cap" simply means a payout limit. Several states have caps for damages that can be awarded in personal injury cases. In Tennessee, most personal injury cases cap out at $750,000. This cap applies to non-economic damages such as pain and suffering.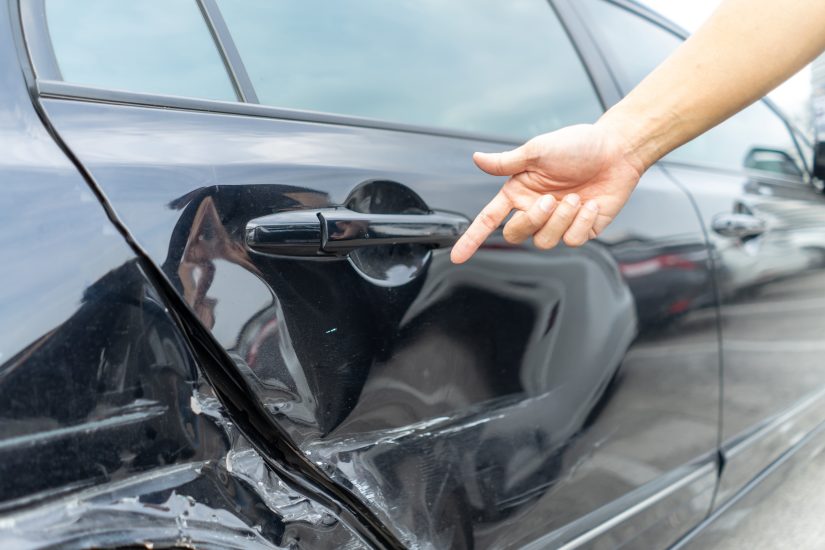 Types of Hit-and-Run Insurance Coverage
There are multiple insurance options to keep you protected in hit-and-run incidents. Are hit-and-runs covered by insurance? What insurance covers hit-and-run accidents? These are important questions to ask. Check out the insurance-based facts below:
Collision insurance damage to cars doesn't take fault into account. The chances of paying a deductible are high.
Personal injury protection is valid for no-fault auto insurance states. For other states, PIP is optional.
Underinsured Motorist Bodily Injury insurance covers injuries if the other driver is underinsured.
Uninsured Motorist (UM) insurance covers you if the other driver is uninsured or cannot be located
FAQs About Hit and Run Accidents
Meyers Injury Law is standing by to offer our hit-and-run specialist services to you right now. Here are some of the most frequently asked questions our law firm receives regarding hit-and-run accidents:
How Much Can You Be Awarded For Your Hit And Run Accident?
There's no way to know how much money will be awarded. The amount of damages paid out depends on many variables, such as injury severity, property damage, time missed from work, etc.
How Long Until You Receive Your Damages Settlement Award?
The typical amount of time it takes to get damages to an accident victim in a Tennessee hit and run will wait to be compensated is between nine and 18 months.
What is a Policy Limit?
A policy limit is the maximum payout that an insurance company can provide a policyholder. For example, someone with a one million dollar policy limit wouldn't collect more than that amount of money for any injuries.
Contact a Qualified Hit and Run Lawyer
For a qualified hit-and-run attorney in Nashville and the rest of Tennessee, contact Meyers Injury Law. We have the experience, passion, and know-how to assist your claim. Scheduling a consultation is free. We work on a contingency basis, so if we don't win you a settlement, you don't pay anything.