Have you or someone you know been rear-ended? Has the collision left you or them in a condition where it's difficult to carry on with life as you normally would? If this is you or a loved one, there could be compensation owed for pain and suffering, medical bills, damaged property, and possibly other things. Situations like these require legal assistance.
In Nashville and the rest of Tennessee, anybody that's been rear-ended can contact Meyers Injury Law. Our experience and reputation in personal injury law make us a well-qualified law firm.
There are many laws designed to help protect accident victims and promote conditions that allow victims to be accommodated. The suffering victims might experience injuries due to someone else's negligence and they should not go unaddressed. Law firms like Meyers Injury Law are dedicated to fixing rear-end-related problems.
Causes of Rear-End Collisions
Rear-end collisions are a source of great suffering in the United States. Annually, there are about 1.7 million rear-end collisions in the US. Some of the most common causes of rear-end crashes are:
Driver fatigue
Bad weather
The National Transportation Safety Board reports that 91% of rear-end collisions were caused by driver inattention. That means the overwhelming majority of these incidents were caused by preventable negligence.
Determining Fault in Rear End Collisions
Tennessee is an "at-fault" state. This means that the driver responsible for the crash is required to pay for the injuries and property damages of drivers who are not at fault.
Exceptions
There are some exceptions in which the tailing driver isn't held liable. For example, if the absence of working brake lights or warning lights eliminates the tailing party's ability to notice when the vehicle ahead comes to a stop, then they aren't liable.
If the tailing driver is slowing down but is pushed from behind into the driver in front of them, then they won't be held liable. This presents enough evidence that had they not been pushed into the person in front of them, they may have successfully stopped and avoided the collision.
Lastly, fault can be shared. For example, a car that suddenly pulls out in front of another car and gets rear-ended will be liable. In cases like these, both drivers will be held liable, and each will be assigned a percentage of fault for the incident.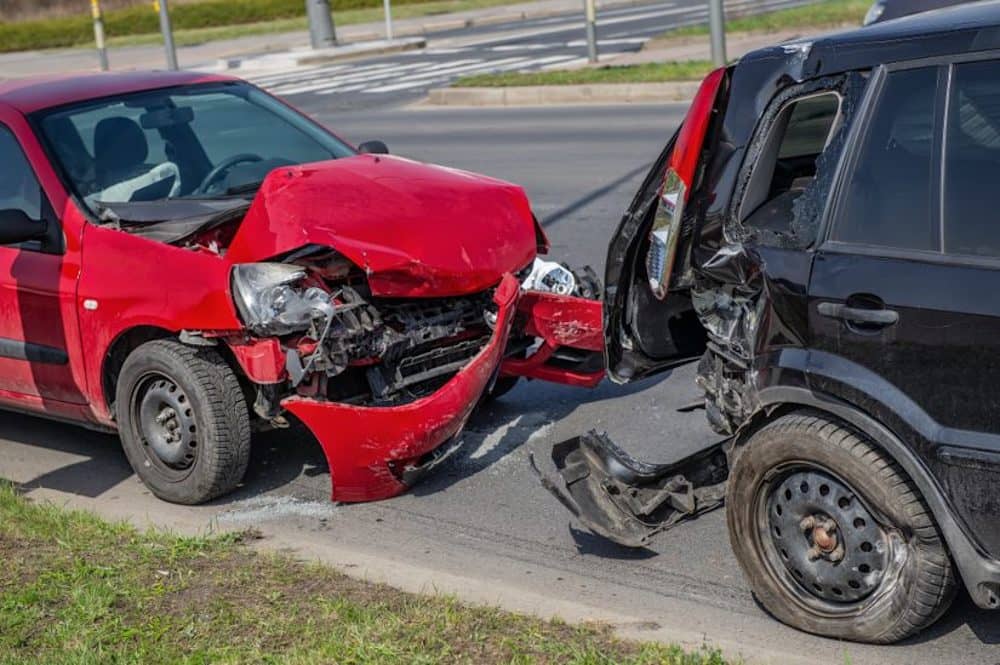 Rear-End Collisions and Injuries
Here are the most common injuries seen in rear-end collisions:
Broken bones
Cuts and bruises
Death
Injuries caused by airbags
Facial lacerations and bruising
Lower body injuries
Upper body injuries to the hands, wrists, shoulders, and head
Commonly, the injuries from rear-end collisions can take time to develop into chronic conditions, particularly with neck pain. If you've suffered an injury because of your involvement in a rear-end collision, consider speaking with a Nashville car accident attorney from Meyers Injury Law.
Steps to Take After a Rear-End Collision
What you do after your rear-end collision will impact your claim. Rear-end accident attorneys recommend the following:
Call 911 and report your accident and injuries
Check for injuries, then seek medical attention
Keep your interactions with others to a minimum and avoid admitting fault
Record every detail and get the contact information of the other driver and witnesses
Capture pictures and videos of the scene, property damage, and injuries
Contact your insurance company
Contact a Nashville lawyer that specializes in car accident law and rear-end collisions
How To Avoid a Rear-end Accident
It's mostly out of your hands if you'll be rear-ended or not, but there are things you can do to make sure you don't rear-end someone else:
Approach all hazardous weather with caution
Comply with Tennessee driving laws
Never drive while tired
Avoid being distracted while driving and put the phone away while behind the wheel
Never drive and eat at the same time
Avoid tailgating other drivers
What Will Your Rear-end Accident Settlement Amount Be?
There is no sure way to know how much money you'll be awarded. However, experienced attorneys can give you an approximate number based on their experience with cases similar to yours. Contact a Nashville car accident attorney to learn more about what factors influence settlement amounts.
How Long Will You Need To Wait Before Your Payout Comes?
In Tennessee, most payouts come between nine and 18 months. However, when you'll receive your payout will be entirely based on the details of your claim. A Nashville rear-end collision attorney can answer your questions and help you get started on your claim.
Hiring a Rear End Collision Lawyer
Hiring a qualified personal injury attorney in Nashville with a good reputation can help ease your legal burdens. Without a qualified collision lawyer fighting on your side, the chances of getting a fair settlement decreases. Insurance company lawyers can be difficult to deal with. That's why it is in your best interest to have an attorney advocate for you.
Meyers Injury Law works on a contingency basis. The only time you'll pay us is if we succeed in securing damages on your behalf. Otherwise, all consultation leading up to your claim being filed is free. Give Meyers Injury Law a call to begin your journey back to the quality of life that you deserve.