Nashville Motorcycle Accident Lawyer
Motorcyclists often get blamed for accidents, even when they are not at fault. The Nashville motorcycle accident lawyers at Meyers Injury Law are ready to fight for you. As part of the Top 40 Under 40 by the National Trial Lawyers Association and named the best personal injury attorney in Nashville, we will work tirelessly so you get the compensation you deserve.
A motorcycle wreck can lead to catastrophic injuries because motorcycle drivers have little exterior protection. Their helmets and jackets might help them, but they don't offer enough protection, especially if the collision is with a truck or larger vehicle. If you got involved in a motorcycle crash due to another motorist's negligence, a Nashville motorcycle accident attorney from Meyers Injury Law can help you secure maximum compensation for your suffering.
Causes of Motorcycle Accidents
The following are the most common causes of a motorcycle accident:
Speeding
One leading cause of not just motorcycle accidents but all kinds of other road hazards is speeding. If a motorist is speeding, they have less time to make an evasive maneuver required to avoid a collision. The higher the speed of the motorcycle, the greater the impact of the motorcycle accident. Speeding can cause the driver to end up with serious injuries, some of which can be life-altering, such as injuries to the head and spine.
Unsafe Lane Changes
Negligent drivers who do not signal or check their blind spots before changing lanes can collide with motorcyclists and cause a motorcycle accident. This kind of accident can be preventable if motorists check their blind spots before changing lanes.
Open Car Doors
This type of motorcycle accident typically occurs when riding along streets with parallel-parked vehicles. If the person in the car does not check the roadway before opening the door, they can open it at the wrong time, causing a collision with a passing motorcycle.
Lane Splitting
Lane splitting is illegal in Tennessee. When a motorcycle driver rides between two traffic lanes, they are lane-splitting. These motorcycle accidents are often worse when a motorcycle is traveling at high speeds and a vehicle changes lanes in front of them.
Panic Braking
Panic braking can cause the motorcycle to skid due to the abrupt stop. Sudden braking can put the front tire in a lock and cause the driver to fall off the motorcycle and sustain serious injuries.
Left Turn Accidents
A left turn accident at an intersection is another common cause of a motorcycle accident. These accidents can happen when the motorcycle tries to overtake the vehicle turning to the left or when a vehicle makes a careless left turn and collides with an oncoming motorcycle.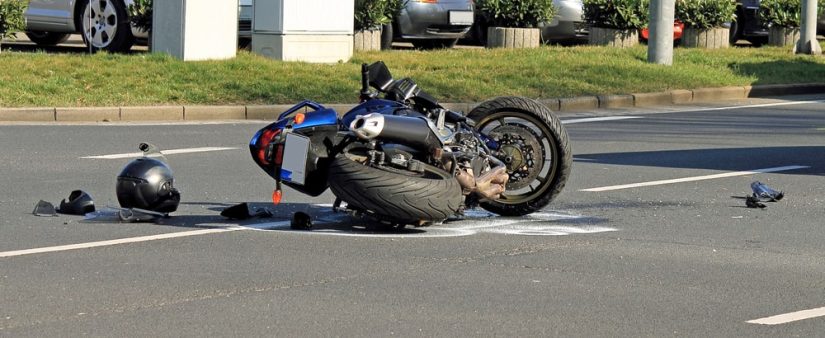 Dangerous Road Conditions
Potholes, debris, and crumbling pavement can increase the risk of a motorcycle accident because they can reduce traction and cause the driver to lose control of the motorcycle. The best way to prevent these kinds of accidents is to reduce speed when the road conditions are poor.
Motorcycle Accident Statistics in Tennessee
Most Common Injuries in a Motorcycle Accident
Motorcycle crashes can lead to traffic fatalities and injuries, including the following:
Head Injuries
Motorcycle riders who wear helmets can still sustain head injuries. When the head hits a surface or an object in the collision, the rider can suffer severe trauma to the head, such as a traumatic brain injury (TBI). The symptoms of a TBI include confusion, headaches, migraines, or even sleep apnea.
Fractures or Broken Bones
Since motorcycles do not provide the rider with external protection, they can easily be thrown off the motorcycle at impact and suffer fractures or broken bones. The most common injuries sustained in a motorcycle accident are thoracic injuries or injuries to the chest. In such cases, the injury victims can end up with broken or fractured ribs.
Spinal Cord Injuries
Spinal cord damage is more common in a motorcycle accident than any other kind of road accident. The reason is that the risk of a neck or spine injury is minimized in car accidents due to airbags, seatbelts, and additional safety measures in a vehicle. Unfortunately, the neck and spinal cord of a motorcycle rider is exposed and can easily suffer severe damage in a collision. A padded jacket designed for motorcyclists can help reduce the crash's impact.
Lower Body Injuries
A motorcycle wreck often injures the lower body of the victim. Lower body injuries include ligament damage, fractures, cuts, disfigurement, and joint dislocation.
Steps to Take After a Motorcycle Accident
The first thing to do after a motorcycle crash is to move to safety if your injuries allow you to and contact the local authorities to seek medical attention. You should seek immediate medical attention to ensure you are in stable condition. The medical report will also help your personal injury case.
Next, you can also inform the police so they can make a report of the accident. The official report can include any eyewitness statements and contact information of all the people involved in the accident. To ensure a solid case, you must gather evidence from the accident site and document any damage to your property, such as your motorcycle.
Document the location of the motorcycle accident, the vehicles involved, the damage to your vehicle, and your injuries. Documentation of the damage caused by the motorcycle accident could increase your chances of winning your case.
If you have sustained injuries due to another person's negligence, you can file a personal injury claim against them. Personal injury cases can be complicated, and it is best if you hire a Nashville motorcycle accident attorney to help you with your case.
They can also handle talks with the insurance company so you can focus on recovering from your injuries. In addition, your motorcycle accident attorney can ensure you notify the Tennessee Department of Safety of your accident.
Nashville motorcycle accident lawyers are well-versed in laws involving such accidents and can guide you on the best legal strategy to get maximum compensation. They can also help you gather vital evidence for your case. Your motorcycle accident attorney can also provide you with expert legal representation if the case goes to court to help you get a fair verdict.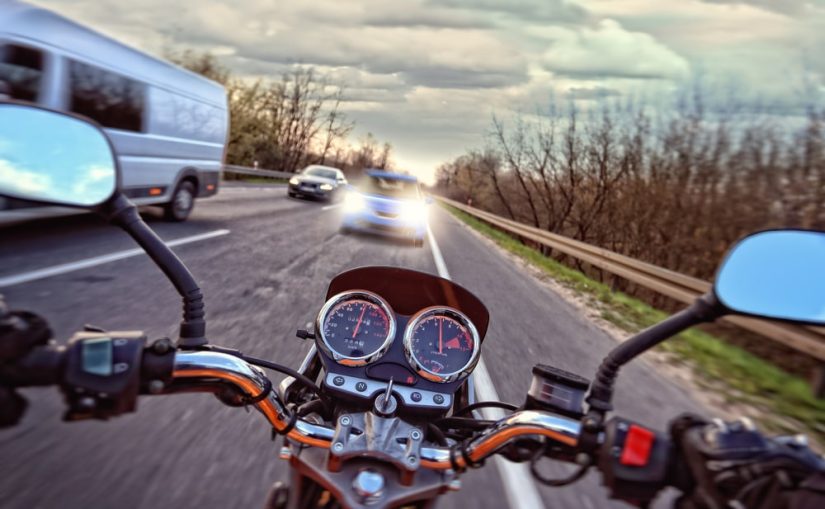 FAQs
What is the Statute of Limitations for Filing a Motorcycle Accident Case In Nashville, Tennessee?
The injury victims have one year from the day of the crash to file a lawsuit against the responsible party. If you have been injured or lost someone in a motorcycle accident, you have three years to file a claim for fair compensation. There are exceptions to this statute of limitations. A Nashville motorcycle accident lawyer can help you file a claim within the deadlines.
Are You Required by Tennessee Law to Have Insurance?
Tennessee law requires all motorists to carry minimum coverage to operate a motorcycle. When a person wants to register a motorcycle in Tennessee, they are required to show proof of insurance. Your Nashville motorcycle accident lawyer can walk you through Tennessee laws regarding motorcycles before you proceed to file a claim or lawsuit.
Contact a Nashville Motorcycle Accident Attorney
To schedule a free consultation with a Nashville motorcycle accident attorney at Meyers Injury Law, call our law office in Nashville, TN at your convenience. We can help you get compensation for all damages in a Nashville motorcycle accident. This includes any pain and suffering, medical bills, lost wages, property damage, and more. We can also help you recover punitive damages that punish the at-fault party for your loss.
The Nashville motorcycle accident attorneys at Meyers Injury Law are committed to getting you the maximum compensation for the injuries you've suffered. Every year, we recover millions of dollars for our clients and we'd be honored to help you with your compensation.