Nursing Home Abuse Attorney in Nashville
The elderly deserve to be treated with respect, and it's shameful when they are abused or neglected. Let the leading Nashville nursing home abuse lawyer Chadwick Meyers of Meyers Injury Law help stand up for your aging loved ones. He is recognized on the National Trial Lawyers Association's Top 40 Under 40 and is committed to advocating for compensation for you and your family.
When you notice your loved one suddenly losing weight and stressed, these may be urgent signs that they are being mistreated. Being attentive to other signs may hold the key to keeping your family member safe at a nursing home. Nursing home residents deserve to be safe, and shouldn't have to endure elder abuse. If you believe your loved one is a victim of Nashville nursing home abuse, you can speak to an attorney. 
Your nursing home abuse lawyer can guide you through personal injury litigation after they have confirmed that some form of nursing home negligence occurred. Your attorney can investigate the Nashville nursing home or assisted living facilities to find out what occurred. Get started by contacting our team at Meyers Injury Law now for a free consultation with a Nashville personal injury attorney.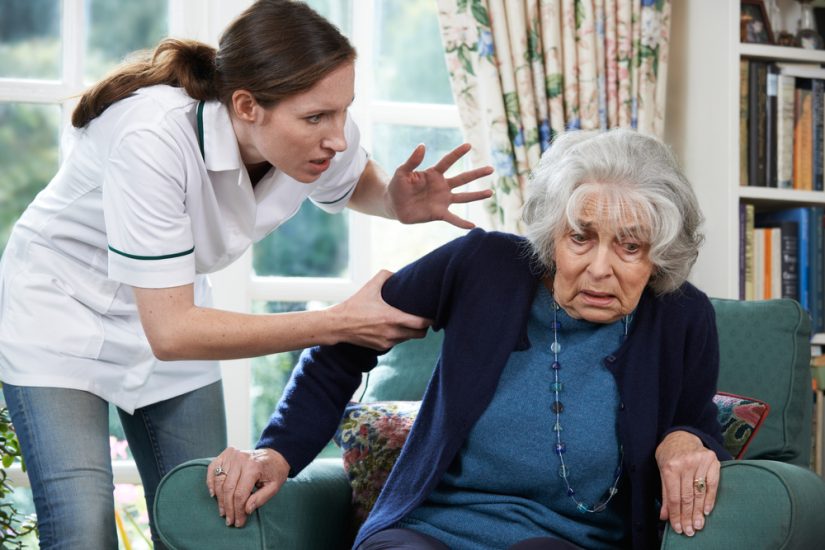 Types of Abuse in Nursing Homes
Common types of abuse a nursing home victim might experience in their personal injury case are:
Physical Abuse
This type of abuse refers to any physical harm inflicted upon a nursing home resident by a caregiver, such as hitting, pushing, or shaking, that causes injury or pain. Physical abuse can also include the inappropriate use of restraints or confinement.
Emotional Abuse
Emotional abuse is any type of emotional trauma that causes fear, anxiety, or depression in a resident. In general, emotional abuse can take many forms, such as yelling, belittling, or humiliating behavior. Sadly, emotional abuse can be more difficult to detect than physical abuse, but it can be just as harmful.
Sexual Abuse
Sexual abuse refers to any non-consensual sexual act perpetrated against a resident by a staff member or another resident. This can include sexual assault, rape, or any other form of unwanted sexual contact.
Financial Abuse
Financial abuse is the unauthorized use of a resident's funds or property, such as stealing money or valuables. Also, financial abuse can be carried out by caregivers, staff members, family members, as well as residents.
Neglect
Neglect refers to the failure to provide adequate care to a resident, resulting in injury or harm. This type of abuse can take many forms, such as failing to provide adequate food, water, or medical care, or failing to assist with personal hygiene.
Signs That a Nursing Home Resident May be Abused
You should know the signs of nursing home abuse or neglect so that you can take action if you suspect that someone is being mistreated. Here are some common signs of nursing home abuse:
Unexplained injuries, such as bruises, cuts, or burns
Bedsores or pressure ulcers
Signs of restraint, such as rope marks on wrists or ankles
Malnutrition or dehydration
Poor hygiene or unsanitary living conditions
Changes in behavior, such as becoming withdrawn or depressed
Unexplained weight loss
Overmedication or improper medication
Infections or untreated medical conditions
Staff refusing or limiting visitation
What Are the Most Common Injuries Resulting From Nursing Home Neglect or Abuse?
The most common injuries resulting from nursing home neglect or abuse are:
Bedsores
Also known as pressure ulcers, bedsores are a common injury in nursing homes. They occur when a resident is left in the same position for too long, causing pressure on the skin and underlying tissue. Bedsores can be extremely painful and can lead to serious infections if left untreated.
Falls
Falls are another common injury in nursing homes, and they can be caused by a variety of factors, such as inadequate supervision or environmental hazards, such as wet floors or cluttered walkways. Such falls can cause serious injuries, such as broken bones or head trauma.
Malnutrition and Dehydration
Failure to provide adequate food and water can lead to serious health complications and even wrongful death. Malnutrition and dehydration are common in nursing homes where residents may not be able to feed themselves or receive assistance with eating and drinking.
Medication Errors
Medication errors are a common type of injury in nursing homes, and they can be caused by a variety of factors, such as incorrect dosages or administration. These types of reckless medication errors can cause serious harm to a resident, such as adverse reactions or drug interactions.
Infections
Poor hygiene and unsanitary conditions can lead to infections that can be life-threatening, especially in elderly or immunocompromised residents. Infections can be caused by a variety of factors, such as inadequate hand washing or failure to properly clean and disinfect medical equipment.
Steps to Take if You Suspect Abuse at Nursing Home in Nashville
All forms of abuse in nursing homes are unacceptable and can result in serious injury or harm to residents. Any suspected abuse should be reported immediately to the appropriate authorities, such as the nursing home's management or local law enforcement. Victims of abuse in nursing homes may also be entitled to compensation for their injuries and damages through a personal injury lawsuit. If you suspect abuse at a nursing home in Nashville, there are several steps you should take to protect your loved one and potentially pursue a personal injury case. These steps include:
Seek Medical Attention
If your loved one has been injured, seek medical attention immediately. Document their injuries and keep a record of any medical treatment they receive.
Report the Abuse
The first step is to report the abuse to the appropriate authorities, such as the nursing home's management, local law enforcement, or the Tennessee Department of Health. Be sure to document your report and keep a record of any responses or actions taken.
Gather Evidence
Collect any evidence that may support your claim of abuse, such as photographs of injuries or copies of medical records. If possible, obtain witness statements or video footage that may support your case.
Consult With an Attorney
Consult with a personal injury attorney who has experience with nursing home abuse cases. An attorney can advise you on your legal options and help you pursue a claim for compensation on behalf of your loved one.
Consider Moving Your Loved One
If you suspect ongoing abuse or neglect, consider moving your loved one to a different nursing home or care facility. Be sure to research and carefully vet any potential new facilities to ensure they provide a safe and supportive environment for your loved one.
How a Nashville Nursing Home Abuse Attorney Can Help?
A Nashville nursing home abuse attorney can provide a wide range of services to help protect the rights and interests of nursing home residents who have been victims of abuse or neglect. Some of the services that an attorney can provide include:
Investigation
An attorney can investigate the circumstances surrounding the abuse or neglect, gather evidence, and identify responsible parties.
Legal Advice
Your nursing home abuse attorney can provide legal advice to the resident or their family members about their legal rights and options for pursuing a personal injury case.
Negotiation
An attorney can negotiate with the nursing home or insurance companies on behalf of the resident to seek a fair settlement or compensation.
Litigation
If necessary, an attorney can file a lawsuit and litigate the case in court to seek maximum compensation for the resident.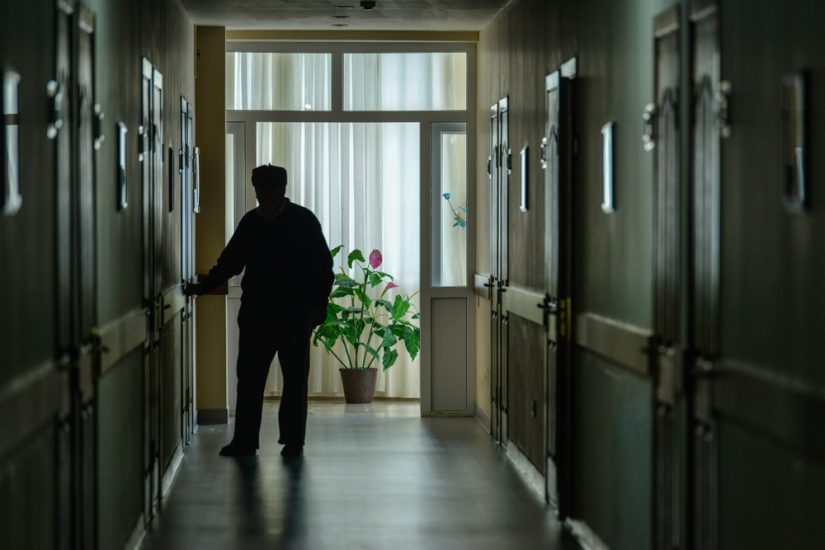 Damages That Can be Claimed for a Nursing Home Abuse Claim
A nursing home abuse victim may be able to claim various types of damages in a legal setting, depending on the circumstances of the case. Some of the most common types of damages that may be available to nursing home abuse victims include:
Medical Expenses
The victim may be able to claim compensation for medical expenses related to the abuse or neglect, including the cost of hospitalization, medical treatment, and rehabilitation.
Pain and Suffering
Your loved one may be able to claim damages for physical and emotional pain and suffering resulting from the abuse or neglect. For example, the victim may be able to claim damages for emotional distress resulting from the abuse or neglect, such as anxiety, depression, or post-traumatic stress disorder (PTSD).
When you are dealing with a difficult Nashville nursing home that is hurting your loved one, come to us first. We can help you review your case and seek a settlement using our in-depth experience in personal injury law. Pay us only after we win your case. Contact Meyers Injury Law for a free consultation.
The Nashville nursing home abuse attorneys at Meyers Injury Law will help you through your case from start to finish. With the best personal injury attorney in Nashville, we have recovered millions for our clients every year. Contact us today to start fighting for your rights!