Chadwick Meyers is one of the leading Nashville truck accident lawyers of Meyers Injury Law who will stop at nothing to get you the compensation you deserve. He is recognized as one of the best personal injury attorneys in Nashville and is a part of the Top 40 Under 40 by the National Trial Lawyers Association.
Few things on the Nashville roadways are quite as dangerous as large commercial trucks, which is why trucks and truck drivers are subject to enhanced safety regulations. If a semi-truck strikes your vehicle, the potential for injury is exponentially higher due to the substantial difference in weight.
Chad Meyers of Meyers Injury Law represents the victims of Nashville semi-truck accidents on a contingency basis. That means that you do not have to pay out of pocket for his professional legal advice. Call today and discuss your truck wreck with our legal team.
How Dangerous are Truck Accidents?
Under federal regulations, the maximum gross weight of a tractor-trailer is 80,000 lbs. However, even with an empty trailer, the combined weight of the semi-truck and trailer is 35,000 lbs. The average weight of passenger cars is about 4,000 lbs, meaning an empty trailer is eight times the weight of the average car and semi trucks are potentially 20 times the weight of private passenger vehicles. That's why any collision with a moving commercial truck will likely end in serious injuries.
The other factor that determines the seriousness of a truck crash is speed. Since many tractor-trailer accidents occur on highways and major roadways, the speeds tend to be much higher.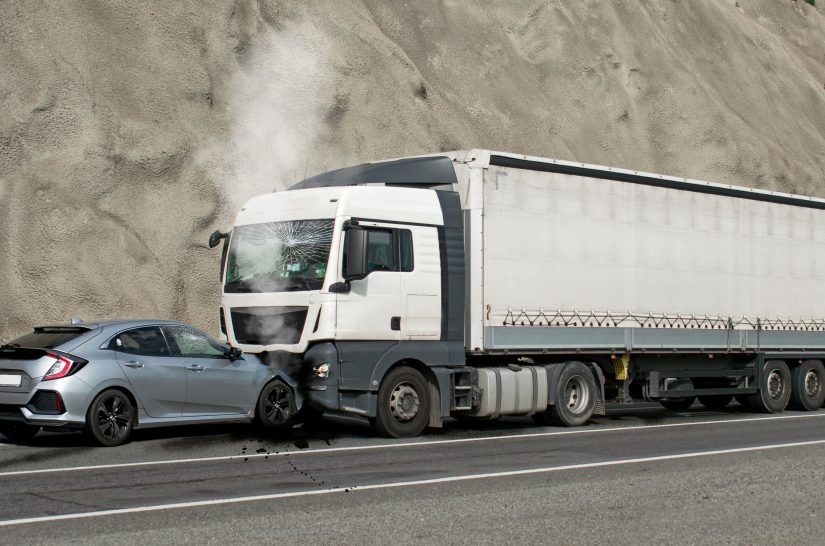 Who Has Liability in a Truck Accident?
To have a viable case, Nashville truck accident lawyers will examine the following four factors to determine liability.
1. Duty of Care
All drivers have a duty of care to everyone using the road. Still, because of the added danger commercial trucks present to other vehicles, commercial truck drivers have an enhanced duty of care to operate their tractor-trailers safely. Additionally, a trucking company has a duty to maintain their trucks.
2. Breach of Duty
The next thing that a Nashville truck accident lawyer will examine is whether or not there was a breach of duty committed by the truck driver. Did they commit a moving violation? Were they drinking at the time of the truck accident? Did they fail to follow the mandatory schedule for breaks?
3. Causation
In order for an accident case to be actionable, the breach of duty must have been at least partially responsible for the accident. Because of this state's modified-comparative negligence laws, Nashville truck accident victims can still recover damages if the crash was mostly the other party's fault.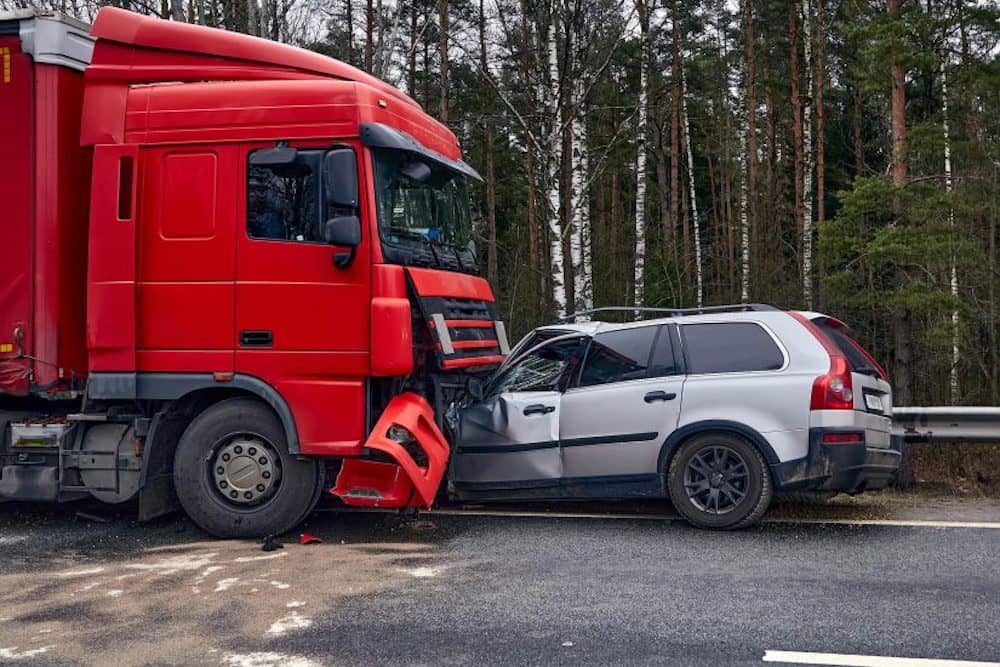 4. Damages
In order to recover compensation, there must be damages. You do not have to have sustained a serious injury for there to be damages in a truck accident case. Damages include medical expenses, lost wages, vehicle damage, pain and suffering, etc.

When you meet with our Nashville truck accident lawyer, he will review the details of your truck accident to ensure that all four elements are present. Most truck accident victims would not be seeking legal representation if they didn't have a valid claim. At Meyers Injury Law, all consultations are free, and you're under no obligation to use our law firm, so you have nothing to lose in talking to us about your Nashville truck accident.
Most Common Types of Truck Accidents Around Nashville, TN
Trucks are subject to the same types of collisions that passenger vehicles experience in car vs. car accidents: intersection accidents, improper lane changes, rear-end collisions, etc. However, because of their immense size, truck drivers are more prone to certain types of accidents.
These are some of the more common truck-specific accident types:
Jackknife Truck Accidents
Jackknife trucking accidents occur when the vehicle turns too quickly, and the momentum of the heavy trailer carries it in a different direction than the cab — loosely giving it the appearance of an opened folding knife.
Blind Spot Crashes and Collisions
Large trucks have long blind spots, which is why many semi trucks are labeled with warnings to the drivers of smaller vehicles about the blind spot. Truck drivers are responsible for checking their blind spots before changing lanes.
Improper Load Accidents
When materials are improperly secured, they can either come loose from an open trailer or fly around like projectiles in an enclosed trailer. This can cause the trailer to respond unpredictably.
Hazardous Material Spills
Commercial trucks transport many different types of hazardous materials. Federal law has established laws and regulations about the training of truck drivers involved in transporting hazardous materials and the types of tractor-trailers that are rated to carry hazmat. That does not, however, mean that serious accidents result in a spill.
Underride Semi-Truck Accidents
This is a particularly dangerous truck accident that involves a smaller vehicle colliding with a large truck and sliding under. Because the clearance is not sufficient for car occupants to clear the undercarriage, they almost always sustain serious injuries, like broken bones, decapitation, traumatic brain injuries, or they die in the crash.
These are just a few of the types of accidents that are unique to large trucks. If you have been injured in a trucking accident, call Meyers Injury Law to discuss the specifics of your case. Our personal injury law firm also represents family members and estates in trucking accident wrongful death actions.
Regulations for Fatigued Truck Driving
The Federal Motor Carrier Safety Administration has established the following limits for truck drivers: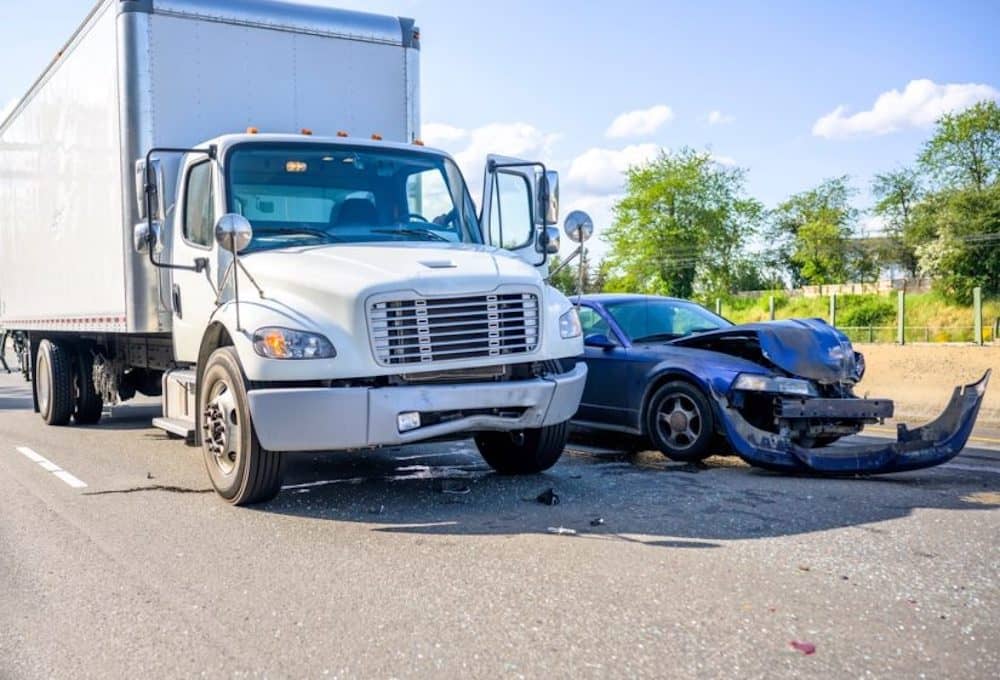 Property-Carrying Driver Limits
Maximum 11-hour driving limit after ten consecutive hours off duty
Mandatory 30-minute break when driving for a period of 8 hours
Passenger-Carrying Driver Limits
Maximum 10-hour driving limit after 8 hours off duty
No mandatory break during their 10-hour driving period
Drivers of large commercial vehicles are required to keep driver logs that document their travels. Naturally, these can have fraudulent entries, which is why Nashville truck accident lawyers will review the trucking company logs, GPS data, etc. Oftentimes, there is a significant discrepancy between what the truck driver logs and the records that the truck company keeps.
Truck Accident Statistics
According to the Federal Motor Carrier Safety Administration, Tennessee is one of the top ten states for truck-related fatalities.
The FMCSA keeps detailed statistics about trucking accidents. Their 2020 report yielded the following information about trucking accidents:

There were 4998 truck accident cases where there were one or more fatalities.
During the period from 2010 to 2020, there was a 31% increase in fatal truck crashes.
There were 108,000 truck accident cases involving injury to one or more parties.
There were 46 school buses, 9 city buses, and 86 transit buses involved in crash fatalities.
In Tennessee, there were 1,257 fatalities involving trucks or buses from 2007 to 2017.
If you've been injured in a truck accident or someone in your family has died from injuries sustained in a truck accident, contact a truck accident attorney immediately. The statute of limitations for filing a claim is one year. Call today.
What You Should Do if You've Been Involved in a Trucking Accident
The first minutes following a collision with a large commercial truck are critical. Focus on maintaining your safety while you're at the accident scene.
Find a Place of Safety
Passenger vehicles offer little protection where tractor-trailers and other large commercial vehicles are involved. If your car is in an unsafe location, either due to additional traffic or hazardous materials, get to a position of safety. If your car can't be moved, you need to weigh the safety offered by your car vs. exiting your vehicle.
Call First Responders
Try to remain calm while speaking to the dispatcher. They will be dispatching units as you speak. They will require the exact location or a close approximation, the direction of travel, a description of the vehicles involved, the number of injured accident victims and the types of injuries, etc.
Talk to Witnesses on Scene
It may be difficult to determine who was involved in the accident if there are multiple parties involved. If a driver just stopped to check on injuries, ask them to remain to speak to the police or get their contact information.
Take Pictures with Your Phone
Many Nashville truck accident attorneys have won their cases because accident victims have had the forethought to document the scene with pictures. From a position of safety, try to capture images of the overall scene, the truck, the truck driver, other truck accident victims, passenger vehicles involved, visible injuries, debris on the roadway, skid marks, and geographic landmarks. Download all of this evidence to a safe location until you can forward it to your truck accident attorney.
Seek Medical Attention
Allow first responders to examine you, even if you feel fine. If they recommend that you go to the hospital, follow their advice. It will not interfere with the legal process. On the contrary, it will help establish a baseline for your case.
Contact a Truck Accident Attorney
The trucking industry relies heavily on insurance companies to protect them from having to pay out enormous damages for serious accidents. If you've been involved in a truck accident, the driver will notify the trucking company, who will immediately contact the insurance company.

Insurance companies that cover trucking are known for immediately dispatching adjusters to truck accident scenes. If you have already left the scene, they will try to reach out to you within 24 hours. Their objective is to get you to accept a settlement before you start talking to truck accident lawyers. That's because they know that once you have legal representation, their chances of settling the claim quickly are greatly diminished. So, call a truck accident attorney before you accept a settlement.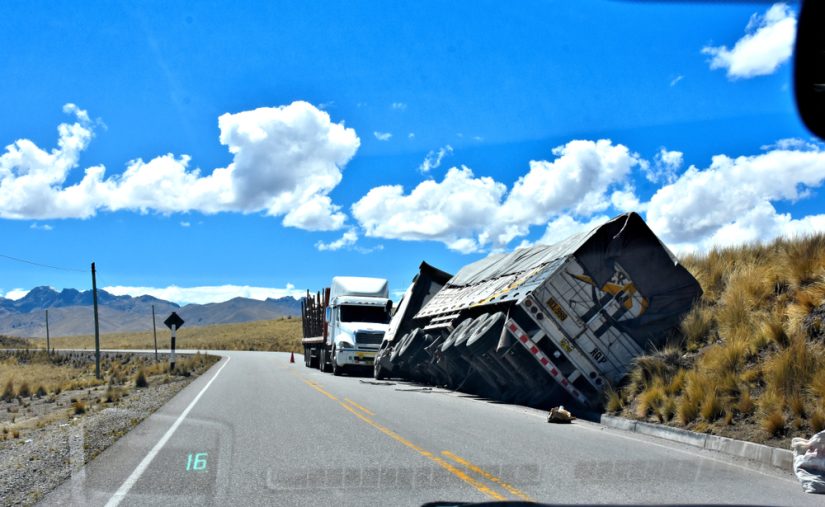 Damages in Truck Accident Cases
Tennessee has three types of damages for personal injury cases. The first two are economic damages and non-economic damages, which are considered compensatory in nature. The third type is punitive damages, which are sometimes awarded to punish the defendant for wanton or intentional disregard for the safety of others.
Economic Damages
Economic damages include all financial outlays that the plaintiff has incurred as a result of the tractor-trailer accident: medical bills, lost wages, vehicle damage, etc.
Non-economic Damages
Non-economic damages are also referred to as "pain and suffering" because they address the physical pain, emotional trauma, and other difficulties and inconveniences caused by the accident. Tennessee caps non-economic damages at $750,000 in most types of personal injury claims.
Punitive Damages
The cap for punitive damages is the greater of $500,000 or two times the amount of compensatory damages.
FAQs About Nashville Truck Accidents
If you've been injured by a negligent truck driver, you may have questions about your truck accident claim. The information contained on this page is not legal advice. If you want to receive legal advice about your case where you can ask specific questions, contact Meyers Injury Law for a free consultation.
How much time do I have to file my truck accident case?
The statute of limitations in Tennessee is the shortest in the nation. You have one year from the date the accident occurs to file a lawsuit. In wrongful death cases, you have one year from the date the accident victim died.
Who is responsible for my damages if I decide to seek compensation?
All major trucking companies have insurance policies covering their large truck fleet. While the truck driver may be responsible for your injuries, the insurance company will be responsible for paying your claim.

There are situations where multiple parties are responsible for a single accident. A truck accident lawyer can determine whether the truck manufacturer, a third-party maintenance service, or the truck owners share responsibility for your injuries.
What types of truck accident claims do you handle in Nashville?
We represent clients in all types of trucking accident claims involving driver negligence, truck company negligence, third-party negligence, etc.
What if I'm partially at fault for a truck accident?
Tennessee law allows accident victims to seek compensation for their injuries if they were less than 50% responsible for the accident. For example, if a passenger vehicle strikes the trailer or a large truck because the truck driver ran the red light, the car driver may still be able to recover damages even if they were speeding.
Experienced Truck Accident Lawyer in Nashville, TN
Trucking companies and their insurers hire teams of accident defense attorneys to fight, paying out full and fair settlements. That's why you need to hire your own attorney to hold the trucking companies accountable.
Attorney Chad Meyers of Meyers Injury Law handles Nashville truck accident cases where truck drivers or trucking companies demonstrate negligence. If you've been injured in a truck accident in Middle Tennessee, we want to talk to you. We work on a contingency basis, so if we don't win, we don't collect our fees. Contact us for a free no-obligation consultation.
The Nashville truck accident attorneys at Meyers Injury Law are committed to recovering compensation for catastrophic truck accident injuries. Every year, we recover millions of dollars for our clients and will aggressively pursue compensation on your behalf. Contact us today to get started on your case.