Nashville Wrongful Death Lawyer
Don't try to recover compensation for the wrongful death of your loved one alone. Get the best personal injury attorney in Nashville to stand by your side when you retain a wrongful death lawyer from Meyers Injury Law. Our leading attorney Chadwick Meyers has been named the Top 40 Under 40 by the National Trial Lawyers Association. At Meyers Injury Law, we are committed to your case and will fight to get the justice you and your loved ones deserve.
It is extremely painful to lose a loved one due to the wrongdoing or negligence of another person. Such a death is unexpected and could have been avoided. Wrongful death attorneys can help you get justice for your loved one who passed away and the grieving family and friends they left behind. Although no amount of compensation will ever fill the void left by the passing of your loved one, it can ensure that the culprits are held accountable for their actions. The compensation can help support the victim's family so they can get through this difficult time. You can continue reading to learn more about a wrongful death claim in Nashville, TN.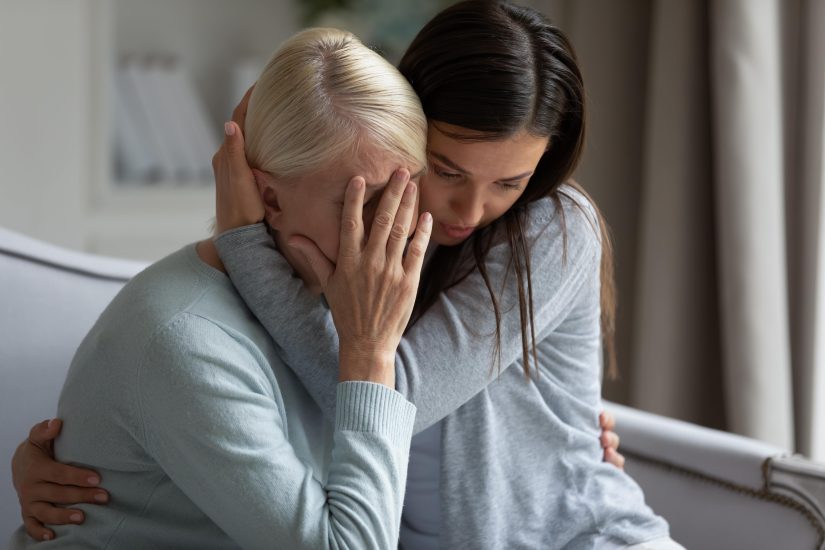 What is Considered a Wrongful Death in Nashville, TN?
In all cities in Tennessee, including Nashville, wrongful death is legally defined as a death caused by injuries inflicted by another or the wrongful act of another person, entity, or corporation. This includes injuries that were accidental or intentional. In a wrongful death case, it has been proven that the defendant's actions caused the decedent to pass away. For example, suppose the actions of a reckless driver caused a fatal accident. In that case, the decedent's immediate family members can file a lawsuit against the reckless driver who caused the accident.
The laws in Tennessee allow immediate family members to file two types of wrongful death claims: wrongful death action and survival action. The wrongful death action is used for the decedent's damages and injuries. In contrast, survival claims are used for the damages suffered by the immediate family members as a result of the decedent's death. This means that the surviving family members can receive compensation for their damages and the damages to which the decedent would have been entitled if they survived.
A wrongful death claim can be complex, as it involves different legal aspects. Therefore, it is best you consult with an experienced wrongful death attorney to understand the best legal route to get justice for the decedent and their family. Nashville wrongful death attorneys can explain how the wrongful death claim works based on the facts and circumstances of your case.
What Are The Most Common Causes Of Wrongful Death?
As wrongful death describes any fatality caused by the negligence or wrongdoing of another person, corporation, or entity, there is a wide range of causes for such cases. The most common causes of wrongful death include the following:
Auto, bicycle, or truck accidents: The impact of a collision with a motor vehicle or bicycle can be severe. It can cause immediate death or injuries that lead to death. The common reasons for a vehicle accident include distracted driving, driving under the influence of alcohol or drugs, or aggressive driving.
Defective products: Using defective products is another common cause of wrongful death. In such cases, the manufacturer of the defective product can be held liable for the accident. Product liability is one of the reasons why manufacturers spend significant resources on product testing. Common examples of defective products include defective automobiles, unsafe products for children, contaminated pharmaceuticals, and toxic foods.
Medical malpractice: Patients trust their lives to medical providers who have a duty of care to the patient. When this duty of care is neglected, it can lead to severe consequences for the patients, such as death. Common examples of medical malpractice include surgical errors, misdiagnoses, prescription drug errors, and emergency room errors. Mistakes can happen to anyone; however, if the death occurred due to following incorrect procedures or cutting corners, it could be sufficient grounds to file a wrongful death lawsuit.
Workplace Accidents: Accidents at work, such as at construction sites, are a common cause of wrongful death cases. Certain occupations put workers at a higher risk of injury and death. This includes physically dangerous and mentally exhausting work. For example, if a worker has been forced to work an extremely long shift and ends up in a fatal car accident on their way home, their employers can be held liable for the death in a wrongful death lawsuit.
Aviation accidents: Although these types of cases are less common, nevertheless, if you lost a loved one in an aviation accident, you can file a lawsuit against the manufacturer, maintenance staff, pilot, or other parties responsible for the aviation accident.
Who Can Sue For Nashville Wrongful Death?
Only certain family members can file a wrongful death lawsuit in Tennessee. These are people who meet the state's relationship requirements. This includes the surviving spouse, children, next of kin, parents (if the deceased was a dependent), or a representative of the estate of the decedent.
The deceased's widow or widower has the legal right to file a lawsuit, but they must meet certain requirements. Their relationship with the decedent did not end more than two years prior, and they were not legally separated. Ex-spouses are not eligible to file a wrongful death claim in Tennessee.
In most cases, a wrongful death claim must be filed within one year from the date of the death. It is a common misconception that the one-year deadline starts from the date of the accident. Instead, it starts from the date the deceased was pronounced dead. In any case, it is best not to wait too long to file a wrongful death claim. If you don't act within the statutory window, you could no longer have the right to recover damages. However, according to Tennessee laws, there might be some exceptions to the statute of limitations, so it is best to get expert legal advice on this matter from a Nashville wrongful death lawyer.
What Types of Damages Can be Recovered in a Nashville Wrongful Death Claim?
The eligible family members or representatives of the estate can seek non-economic and economic losses. This includes the following damages:
Burial and funeral expenses
Pain and suffering
Loss of enjoyment of life
Loss of earning capacity
Lost wages
Loss of time
Loss of companionship, society, and love
Lost financial support for the victim's survivors
Punitive damages
Other types of damages.
Punitive damages are not common as they require clear evidence that the defendant had acted intentionally or recklessly against the deceased. The evidence has to be clear for the judge to award punitive damages. Although it is challenging to get punitive damages, it does not mean you should not seek them. If you believe your loved one lost their life in circumstances that warrant punitive damages, don't hesitate to ask your attorney.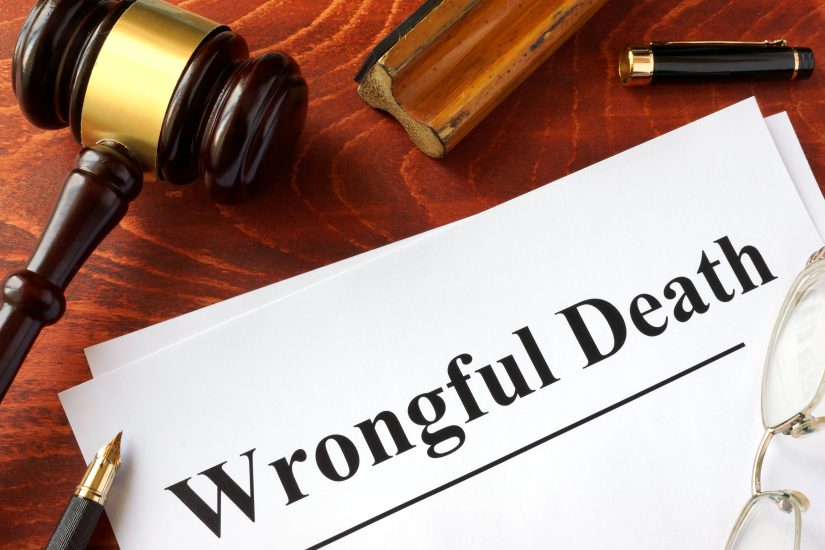 Non-economic damages for a wrongful death or personal injury case in Nashville, TN, have a cap of $750,000. The cap is $1 million for economic damages, such as paralysis, amputation, severe burns, or the wrongful death of the parent of a minor or unborn viable fetus. For specific caps for your case, you can get in touch with a Nashville wrongful death lawyer.
Why Should You Hire a Nashville Wrongful Death Lawyer?
The Nashville wrongful death lawyers at Meyers Injury Law can help you get compensation for the intentional or accidental death of your loved one due to someone else's fault. In addition, our lawyers can navigate you through the legal proceedings to ensure you don't fall for common pitfalls or make any errors that can compromise your case.
You are welcome to get in touch with us at Meyers Injury Law to help you get maximum compensation for your wrongful death case and justice for your loved one's death. We specialize in personal injury and wrongful death cases and will help you in all aspects of your Nashville wrongful death case. This includes determining and proving liability for the death of your loved one. We will get to the bottom of what happened, why it happened, and who was the at-fault party. In addition, our Nashville wrongful death lawyers can help you gather evidence that will allow us to build a strong case and seek compensation that is full and fair. You can schedule a free consultation session by calling our office.
The Nashville wrongful death attorneys at Meyers Injury Law will fight to get compensation for the loss of your loved ones. We recover millions for our clients year over year and will stop at nothing to do the same for you. Contact us today or call us at (615) 258-9000