July 5, 2023
Do You Need a Lawyer for a No-Fault Car Accident?
Should I get a lawyer for a car accident that wasn't my fault? You have a right to legal representation for your car accident claim regardless if it was your fault or not. You may think everything is the other person's fault just because they caused the accident, but the truth to the matter is that you may be required to prove negligence by the other party in the incident to win your insurance claim over the other driver.
Getting into a collision because of someone else's negligence is not just about injuries. These accidents typically involve confusion, mental and physical stress, and unnecessary frustration. Our car accident lawyers can assist you in gathering evidence at the accident scene, filing a claim against a responsible party or even pursue compensation from the other driver's insurer, and file a lawsuit if needed. A skilled personal injury lawyer at Meyers Injury Law will tackle the legal process for you so you can focus on getting back to your old self instead of having to worry about how you are going to handle everything on your own.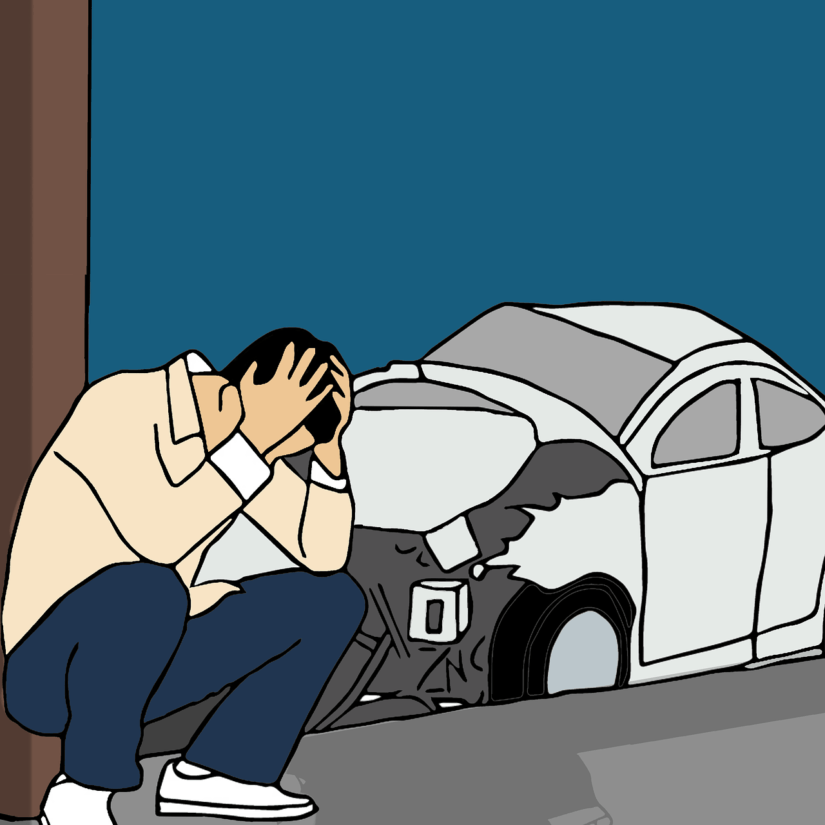 How Can a Car Accident Change Your Life?
Car accidents can alter your life in several ways. Aside from the need to seek medical attention for your visible injuries and adding new lines to your medical records there are many setbacks you will face, if a crash happened, to a severe injury from a car wreck. Sadly, this will probably only be the start of your troubles because many of the issues you will deal with come after the accident. These include the following:
Working with an investigator from the other driver's insurance company
Filing a police report
Figuring out your compensation details
Having to deal with insurance companies and their complicated claim forms
Going to doctors appointments and covering the medical bills associated with your injuries
Suffering from pain due to the injuries you sustained due to negligence of the other driver
Potentially making your home handicap accessible
Figuring out a way to stay caught up on bills during the case
No matter what you'll be facing in the future, regardless of how severe or minute your injuries appear, take your circumstances seriously and do not wait to make sure you are covered. Contact our experienced personal injury lawyers today.
What Are The Most Common Types of Car Accidents?
Each day there are hundreds of car accidents happening all across the United States alone. No two collisions are exactly the same, and this can make an accident more terrifying because of the unknown factors involved in the situation. This is also where a car accident lawyer can come in handy. While there are a bunch of different types of car accidents, some of the most common ones include:
Hit-and-run collisions
Fender-benders
Rear-end collisions
Uninsured driver accidents
Crashes within an intersection
What Reasons For Car Accidents Are The Most Common?
There is no specific reason for a car accident to happen. They can occur in the blink of an eye and are often without warning so determining the at fault driver is important to seek legal representation. Some of the most common reasons for a car accident include:
Distracted driving
Speeding
Falling asleep at the wheel
Reckless driving
Driving Drunk
Driving under the influence of an illegal substance
Regardless of the reason for your collision, you can have your entire life altered in seconds because of someone else's negligent actions. Over 90% of accidents result from human error and negligence.
How Much Is The Average Settlement For a Car Accident?
The compensation for your car accident will vary based on several circumstances that factor into your case besides just the negligent driver. Not only will your medical bills be taken into consideration, but any cost associated with fixing your vehicle will play into this amount as well. You may also be compensated if you lost any income or have suffered any mental or emotional damage associated with the collision's impact on your life.
Determining the amount of compensation you will be awarded is not based on a set scale. You could receive anywhere from a few hundred dollars to a multi-million dollar settlement. The dollar amount you will receive is based on all the factors of your case, such as your pain and suffering, medical expenses along with any lost wages you encountered.
The insurance adjuster for the other driver, who is the liable party, will determine how much of a settlement you will be offered. If a settlement cannot be reached between both parties, then you can choose to take your case before a judge to seek compensation. If taken to court, your lawsuit will be presented to a judge or jury. If no settlement is reached, it will be either the judge or the jury that will decide what you are entitled to for compensation. In case you need to go to court, having a knowledgeable team of lawyers at Meyers Injury Law on your side is crucial. We know how the legal system works and have the experience necessary to receive maximum compensation for your injuries.
How Long After a Car Accident Do I Have to File a Lawsuit?
In Tennessee, there is a one-year statute of limitations to file a personal injury lawsuit. This means you have one year from the date you had the accident to file your claim. If you have questions about your case, reach out to get a free consultation with an experienced car accident attorney from our legal team.
Do I Need a Car Accident Lawyer?
You technically do not need an experienced auto accident attorney to aid you in dealing with the insurance company or standing up for your rights in a courtroom. Still, it could be the difference between winning or losing your case. If you decide to hire a Nashville car accident attorney after your collision, we will help you receive more financial compensation than if you went at it alone.
Having someone with experience to back you up will ensure your case gets the attention it should be given. We will not accept a lowball offer to say we won your case. When you have a skilled lawyer who knows the ins and outs of car accidents, you can rest assured that you will receive the maximum settlement possible.
Do I Need to Talk With The Other Parties Insurance Company?
No, you do not. You should avoid answering any questions asked by another insurance company. The sole purpose for other insurance companies to be contacting you is to see if they can get information out of you that can be used against you. What you say can seriously diminish your compensation or get your claim denied completely.
Instead of falling into a trap set by the other party's insurance company, please direct them to contact your attorney to fill them in with the details of the incident. We will not fall for their games. We know how to fight their attempts to minimize your compensation.
Reach Out to Us Today
If you have been in a car accident, do not wait to contact a car accident lawyer until it is too late. Our team of knowledgeable attorneys at Meyers Injury Law is here to bring you the peace of mind you deserve after enduring such a challenging situation. Contact us to receive your free legal consultation today!